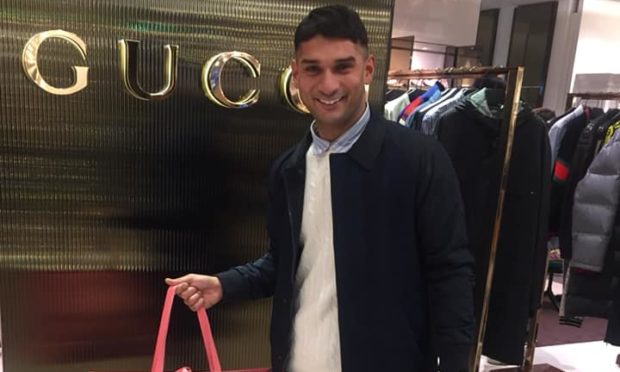 A restaurant worker told his ex-girlfriend he had paid someone to throw acid in her face.
Adbul Ali, 35, issued the terrifying warning in a series of aggressive threats to the woman and her father.
He was jailed for 12 months when he appeared at Kirkcaldy Sheriff Court on Thursday.
The sheriff who sentenced him said it was one of the worst stalking offences he had encountered.
Before being locked up Ali worked for his family's restaurant, the award-winning Kismot in Edinburgh.
The court heard he repeatedly threatened to hurt his former partner and claimed he would travel to Kirkcaldy to attack her father.
Sheriff James Williamson said his victims would have had good cause to believe that Ali, who has a passion for luxury cars, would follow through on his threats.
Ali denied the allegation that he had committed a stalking offence under section 39 of the Criminal Justice and Licensing (Scotland) Act, but he was convicted after a trial.
Sheriff Williamson told him: "This is as bad a section 39 as I have come across in a long time.
"There is no alternative to custody."
The offences took place between October and December, last year, in The Liquid Rooms nightclub in Edinburgh and at Strathallan Drive, Kirkcaldy.
Ali repeatedly and persistently phoned his ex-girlfriend, shouting and swearing and threatening to harm her and her father.
The abuse included claims that he had paid someone to throw acid at her.
The court heard Ali, who was remanded in custody three weeks ago, had previously served time in prison in 2006 for assaulting someone to their severe injury.
Ali lived with his parents in Montague Street, Edinburgh, near their restaurant in St Leonards Street.
The eaterie is famous for its Kismot Killer dish, said to be made from the world's hottest chillies, and it has appeared on several television shows as a result.
A non-harrassment order was also granted against Ali to protect his former partner for five years.