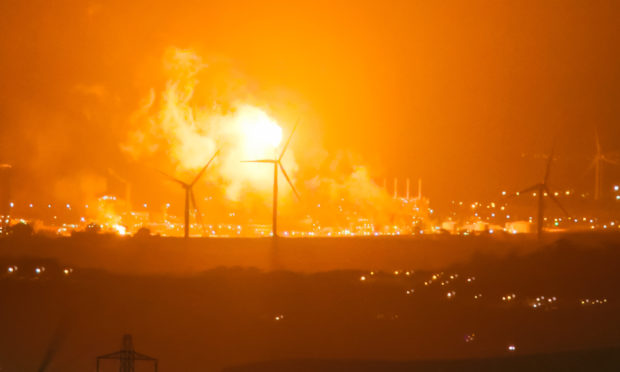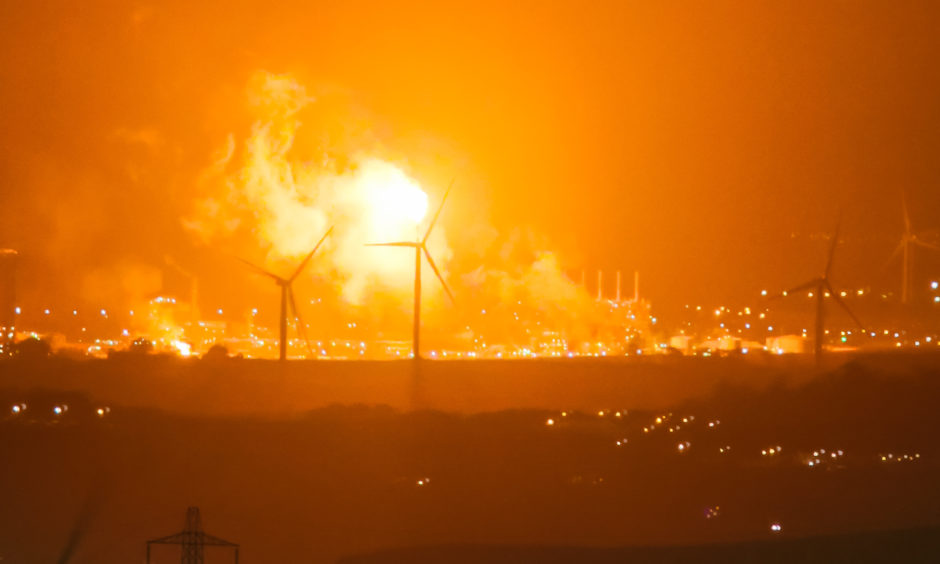 A survey that concluded Fife's controversial ExxonMobil plant was a good neighbour has been dismissed as "pure propaganda".
James Glen of the Mossmorran Action Group said the study could not be independent because it had been commissioned by the petrochemicals company and called for its community liaison committee to be scrapped.
The survey, carried out by Mark Diffley Consultancy on behalf of Exxon, spoke to 200 residents in the towns surrounding the Fife Ethylene Plant at Mossmorran, as well as 18 "key opinion formers" including community councillors, politicians and media representatives.
It found 80% of those who said they knew ExxonMobil very well had a favourable opinion of the company.
A third said they had a better opinion of Exxon than a year ago, with only 8% saying their perception had got worse.
Half of those spoken to said the company was doing the right amount for social and environmental issues, with 36% saying it should be doing more.
The survey was carried out between November 12 and December 7 last year, before the latest bout of unscheduled flaring at Mossmorran which lasted six days and prompted more than 900 complaints to the Scottish Environment Protection Agency (Sepa).
Mr Glen said the results of the survey were predictable.
He said: "The survey is pure propaganda."
He claimed the liaison committee, comprising three Fife councillors, community councillors and company representatives, had accepted the results without a murmur.
"The Mossmorran Action Group will be seeking an urgent meeting with Fife Council leaders to abolish the existing committee and establish a new community forum on Mossmorran which is properly representative," he said.
ExxonMobil insisted its research was conducted independently by one of Scotland's most experienced and respected polling companies.
External affairs manager Stuart Neill said: "Its findings reflect the views of the public who live close to the Fife Ethylene Plant and so may not accord with someone who lives outwith the area.
"Respondents were chosen at random from 10 local communities, including Cowdenbeath, Lochgelly and Cardenden, with each individual voluntarily sharing their views that subsequently formed robust statistical analysis.
"The feedback helps us to understand the issues that truly matter to our neighbours and allows us to build mutual understanding and trust with these communities."
Sepa issued Exxon and Shell with final warning letters in April last year following prolonged bouts of flaring in 2017, and further permit variations were issued last month to ensure more rigorous monitoring of the plant.
Fife Council has agreed to seek talks with the Scottish and UK governments about the long-term future of the complex, which also houses Shell UK, and campaigners have called for an independent study into its social and health impacts.