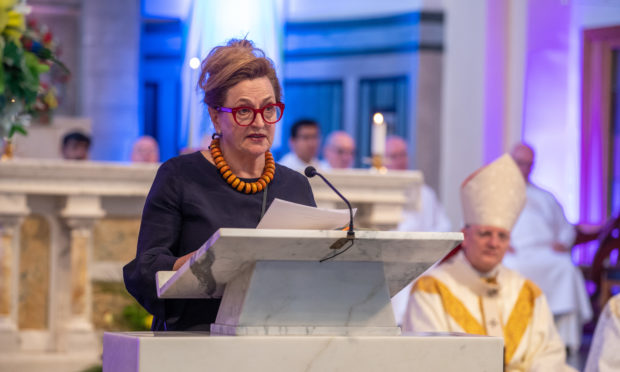 Singer Barbara Dickson had a starring role in one of Fife's most spiritually significant events on Sunday.
The West End and folk legend read one of the lessons at this year's St Margaret's Pilgrimage in Dunfermline.
The singer, who hails from the ancient Fife capital, said she had long wanted to be involved in the event in honour of Margaret, an 11th century Scottish queen who introduced the ferry crossing between Edinburgh and Fife to allow pilgrims to travel to St Andrews.
"I feel the event is of such importance to Dunfermline and Scotland, both spiritually and culturally," said Dickson.
"I'm a native of the town and have wanted to go for a long time.
"St Margaret is one of the most important women in Scottish history and her influence is still felt."
Visitors from across Scotland converged in Dunfermline for the annual event, originally established in 1899 and revived in 2015..
It began with a joint ecumenical service at Dunfermline Abbey, led by the Rev MaryAnn Rennie, minister of Dunfermline Abbey Church, and Father Christopher Heenan, parish priest at St Margaret's RC Church.
Participants were then taken on a tour of sites associated with the saint, including her shrine at the Abbey, the base of Malcolm's Tower where Margaret and the royal household lived and St Margaret's Cave, where she prayed nearly 1,000 years ago.