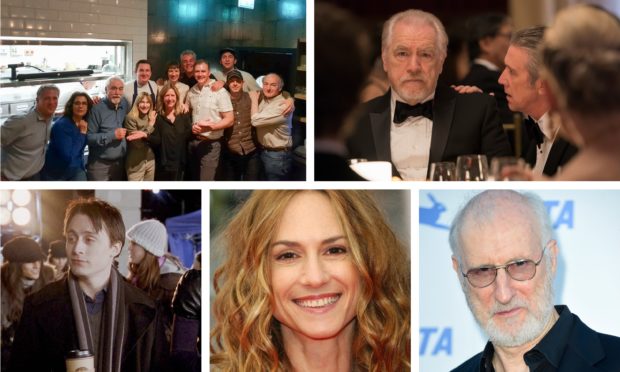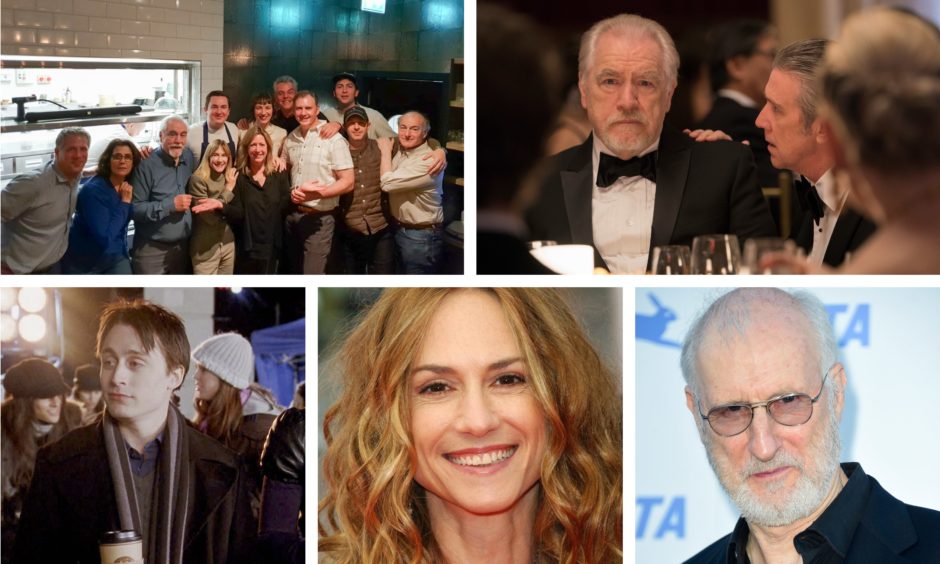 Hollywood A-listers dined at a new St Andrews restaurant on Thursday night as they marked the end of filming a hit TV show at V&A Dundee.
Actors Brian Cox, Danny Huston, Nicholas Braun, Jeremy Strong and Peter Freidman were among those pictured at the recently-opened Haar in the Kinnettles Hotel after filming wrapped on Succession on the other side of the Tay.
Holly Hunter, Kieran Culkin, James Cromwell, Hiam Abbass, Matthew Macfadyen and Alan Rusk were also among the stars who were in Dundee as season two filming took place at Dundee's £80million design museum from Sunday evening until Monday morning.
Filming is also said to have taken place at Dundee University last Saturday.
Haar is Angus Masterchef finalist Dean Banks' first restaurant.
Brian Cox on set in Dundee as filming on hit HBO show takes place at V&A
Raised in Arbroath and trained at Rick Stein's The Seafood Restaurant, Dean has travelled the world, working in and visiting more than 40 countries before earning praise from the MasterChef judges during the 2018 TV series.
Masterchef finalist Dean Banks launches first restaurant in St Andrews
A Haar spokeswoman said: "Dundee-born Brian Cox, as well as many cast and crew members (including James Cromwell and Nicholas Braun) enjoyed Masterchef finalist Dean Banks' tasting menu as they marked the ending of filming in Dundee for the television show's second season."
The HBO series stars Cox, who is from Dundee, as the head of the Roy family, who own one of the world's largest media companies.
The character he plays, Logan Roy, is also originally from Dundee.
A V&A Dundee spokesman said: "V&A Dundee tells a global story so it's both exciting and fitting to welcome the cast and crew of HBO's Succession to film in our museum."
In a post to their Twitter account, GBM Casting said filming had wrapped on the show after four days.
They posted: "That's a wrap! Thank you to everyone for your professionalism and tenacity of the last four nights! Couldn't have done it without you."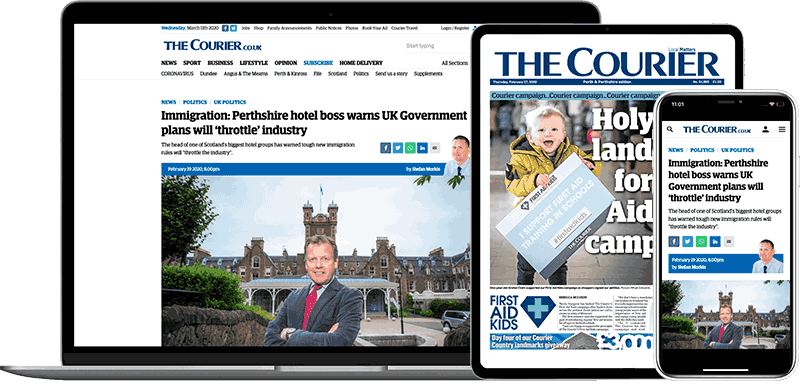 Help support quality local journalism … become a digital subscriber to The Courier
For as little as £5.99 a month you can access all of our content, including Premium articles.
Subscribe