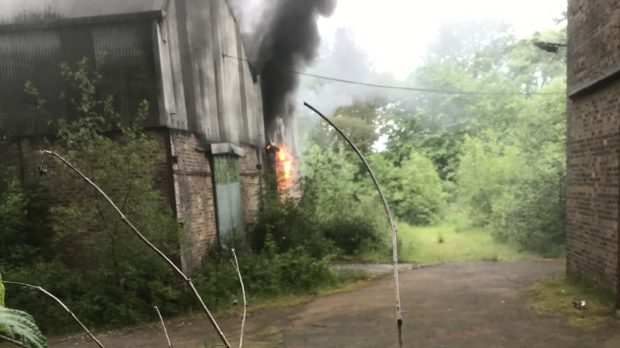 Glenrothes residents heard up to 20 explosions after a fire broke out in a derelict paper factory.
A storage shed at the former Tullis Russell plant was said to have been engulfed in a blaze and "acrid smoke" at around 5pm on Friday.
Local residents called the fire brigade, who arrived shortly afterwards and were still on-site around an hour later.
Ian Sankey, who lives near the site, at Beechwood Park, said: "I live on the other side of the woods that are between us and the factory.
"There are two big sheds that have been derelict because the plant has been almost demolished.
"One of my neighbours arrived home and asked what the smoke was.
"I had smelt burning rubber earlier so I went down to have a look and then dialled 999, but they already knew about it.
"Even after they put out the fire there was smoke billowing out.
"There was a lot of black, acrid smoke coming from the roof.
"We also heard some fairly loud explosions – maybe about 15 to 20.
"We could hear something was hitting the roof inside."
Mr Sankey said he didn't see the fire starting and had no idea what caused it.
He added: "It might have been deliberate, because there's nobody working there anymore. It's a derelict site, it closed down around two or so years ago.
"Last year there was a lot of copper stolen from the same sheds.
"Other than that there hasn't been any trouble.
"I wasn't too concerned as we live far enough away to be safe, but the building was well alight, it was engulfed in flames inside."
No one from the Scottish Fire and Rescue Service was available for comment at the time of publishing.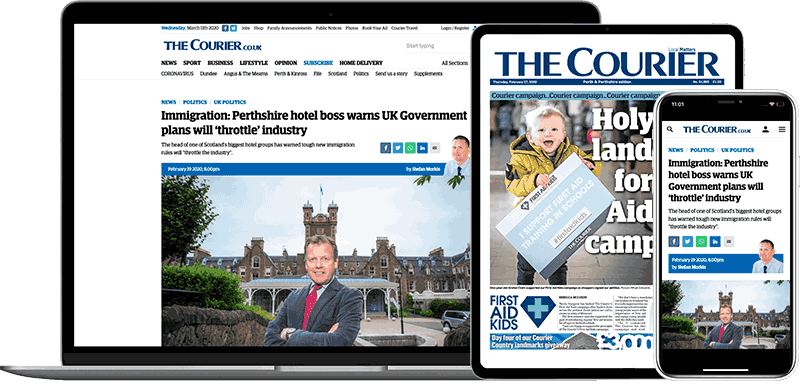 Help support quality local journalism … become a digital subscriber to The Courier
For as little as £5.99 a month you can access all of our content, including Premium articles.
Subscribe