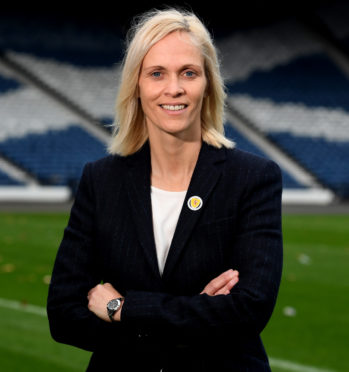 Scotland women's World Cup head coach Shelley Kerr could have been in charge of Raith Rovers had writer Val McDermid had her way.
McDermid revealed she touted Kerr as a manager while she was a director of the club several years ago.
However, fellow board members rejected the notion of interviewing Kerr for the job at Stark's Park.
Lifelong Rovers fan McDermid told the Mail on Sunday no one voiced opposition to putting a female in charge of the Kirkcaldy side but there were "all these weird excuses".
The best-selling crime author said: "We could have been in a whole different place at the moment if we had gone with Shelley Kerr."
Kerr, who became Britain's first female coach of a senior men's team, Stirling University, prepared the Scottish team for their match against England in Nice on Sunday night.
The group stages fixture was the furthest Scotland has got in an international football tournament since the men's team reached the group stages of the World Cup in 1998.
McDermid, who still sponsors a stand at Stark's Park and the team's strips, said: "Far be it from me to say that I saw her first as it were, but a few seasons ago when I was on the board and we were looking for a new manager I did bring up the name of Shelley Kerr.
"Nobody in the boardroom dared to say 'Well, she's a woman', but there were all these weird excuses as to why we couldn't interview Shelley Kerr and why we couldn't have her as our manager."
McDermid said she was delighted to see Kerr in charge of Scotland's women and is to travel to Paris later this month with her partner to cheer the team on against Argentina.
She said Kerr was being clever in not raising expectations too high and not putting too much pressure on the players.
She said: "I've every confidence in them. I'd like to think they could win it.
"They're already showing the men how it's done. It's been more than 20 years since they qualified."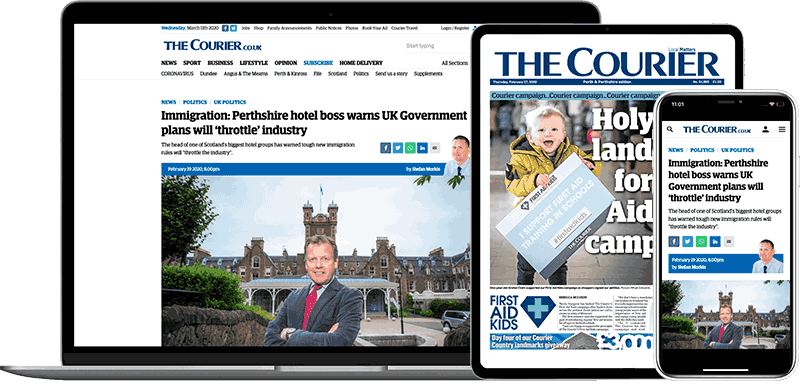 Help support quality local journalism … become a digital subscriber to The Courier
For as little as £5.99 a month you can access all of our content, including Premium articles.
Subscribe