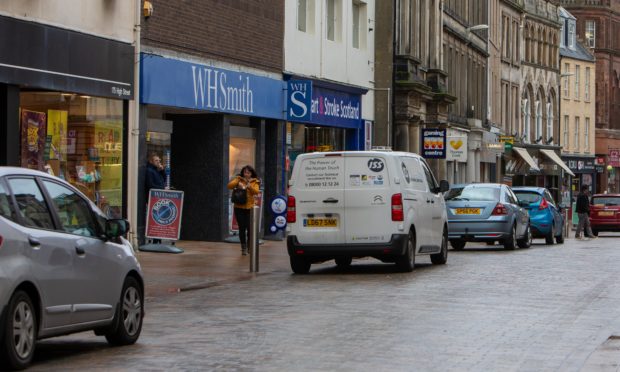 A thief high on diazepam stole a charity collection tin and stock worth £3,500 from a Kirkcaldy High Street store.
Gary Murdoch, 44, broke into WH Smith and plundered cigarettes, e-cigarettes, vapour liquid, USBs and SD cards as well as the tin.
He was captured on CCTV but when police searched his home they recovered only £150 worth of the haul.
At Kirkcaldy Sheriff Court Murdoch, a prisoner in Perth, admitted the break-in and theft on April 20.
His solicitor David Bell said Murdoch, who has a significant criminal record, suffered relapse into drug misuse shortly before the offence. Murdoch was sentenced to 20 months in prison.