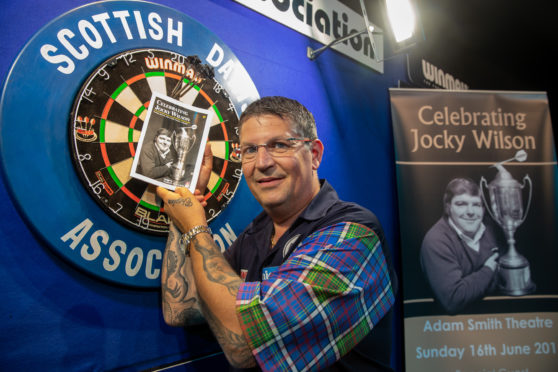 Darts fans gathered to celebrate the life and career of Jocky Wilson in his hometown of Kirkcaldy.
Thirty years since Wilson won his second world title, the town's Adam Smith Theatre hosted exhibition matches where local players got the chance to take on a another two-time world champion, Gary Anderson.
Among the crowd on Sunday afternoon for the Celebrating Jocky Wilson event were members of Wilson's family.
Anderson, nicknamed The Flying Scotsman, said: "It's good to come here and meet Jocky's family.
"I never met Jocky. What I can remember is my dad watching the darts when Jocky was playing."
Now back playing after six months off, Anderson admitted he was a bit nervous about taking on local players, who were selected in qualifying rounds staged by organisers of the event.
"It's going to be a good day," he added.
One of the lucky winners who got to play against Anderson was Shaun Hunter, 23, from the Cross Guns in Cowdenbeath.
"I'm a wee bit nervous but the day is just about remembering Jocky Wilson," he said.
"He was the first big name from Scotland in darts and I don't think darts would be as big a sport in Scotland if it wasn't for Jocky."
Wilson was an unlikely sporting hero, having worked as a coal miner at the Seafield pit.
And, having become a household name and inspired a generation of darts players, he ended up penniless and living in a council flat after retiring in 1995.
He died in 2012 from chronic lung disease, aged just 62.
Labour councillor Alistair Cameron, who was among the organisers of Celebrating Jocky Wilson, said an event to acknowledge one of the town's unsung heroes was long overdue.
"The main thing today is celebrating Jocky Wilson as a darts player in his own town," he said.
"He was world champion not just once but twice, which is an incredible feat in any sport.
"We felt the lack of acknowledgement of what Jocky achieved needed to be addressed."
He added: "Jocky had a great rapport with everybody. He was a unique character.
"The thing, for me, about Jocky is that when things crumbled around him at the end, he never blamed anybody for it."
Mr Cameron said the event could only have gone ahead with the family's backing.
"We have been determined to respect Jocky and his family," he added.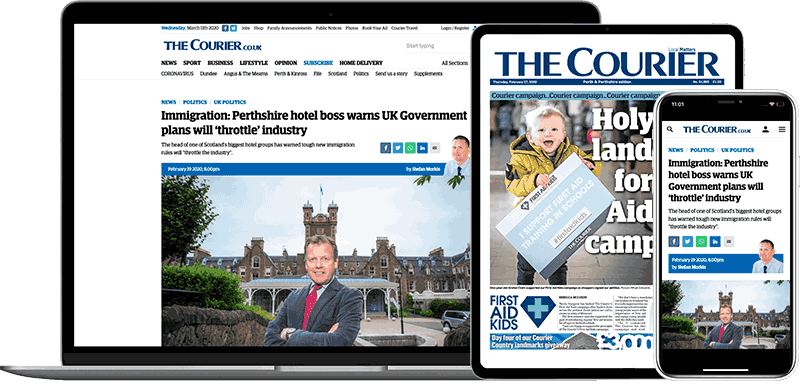 Help support quality local journalism … become a digital subscriber to The Courier
For as little as £5.99 a month you can access all of our content, including Premium articles.
Subscribe