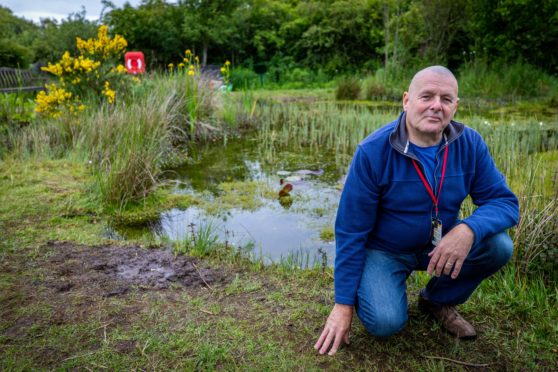 The man who created Mossmorran's wildlife pond more than 30 years ago has expressed dismay at controversy over school visits.
Duncan Rogers persuaded ExxonMobil Chemical to allow him to convert a brownfield part of the industrial site at Fife Ethylene Plant into a haven for flora and fauna.
Since then, more than 20,000 pupils have enjoyed pond-dipping trips and learned about the abundance of amphibians, insects and plants there.
Concerns voiced by a local action group about schoolchildren visiting the Cowdenbeath chemical plant, registered a Control of Major Accident Hazards site, led to Kinghorn-based The Ecology Centre withdrawing its tutors for the session.
Retired services technician Duncan, 62, said: "I am so sad that The Ecology Centre has chosen to drop this as a cause.
"Tens of thousands of children have used it, not just young children but six-formers and kids doing ecology studies prior to going to university."
Mossmorran Action Group, backed by Councillor Linda Holt, accused ExxonMobil of exploiting schoolchildren in a "risky PR stunt".
Duncan said he acknowledged the concerns, but said: "I find it a very sad agenda. It's not a cynical ploy towards schoolchildren at all."
Duncan, who worked at the plant for more than 30 years, was given £15,000 by ExxonMobil in 1995 to turn his dream into reality.
He worked with Heriot-Watt University and Thomas Gilmartin, of Cupar, on the project which was inspired by tales of children on the Grey Park housing estate moved when the plant was built collecting frogs and toads there.
He said: "I was concerned that Exxon had put a big concrete square on top of this key site and thought if Exxon could give something back to the community it would be terrific."
Pupils at McLean Primary School were involved in designing the pond.
As it was being filled Duncan watched a very large blue and yellow beetle buzzing around.
He said: "It flew in circles over the water and from a height of about seven or eight feet dived in. That was our first coloniser!"
The pond is now home to numerous species including greater pond beetle, dragonflies, water scorpions, ramshorn snails and greater boatmen.
Duncan said: "We didn't put any frogs or toads in and the place is absolutely teeming with them."
Describing himself as an ecologist at heart but also a realist, Duncan said: "To my thinking the best way forward is to educate people into seeing that despite this place producing hydrocarbons which can be a major pollutant we have a natural environment that's perfectly capable of living alongside it."
Duncan also voiced his confidence in the company's safety and environment record.
He said: "I couldn't have worked for them if I thought they were wilfully or neglectfully damaging the environment."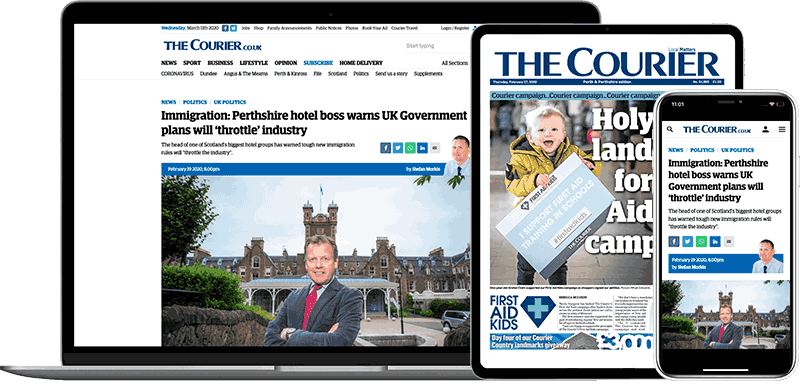 Help support quality local journalism … become a digital subscriber to The Courier
For as little as £5.99 a month you can access all of our content, including Premium articles.
Subscribe