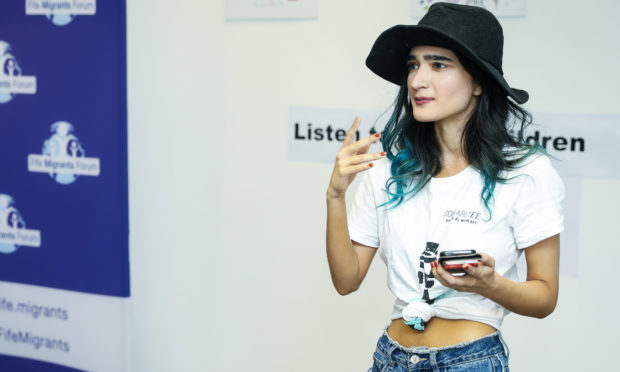 A St Andrews University student opened up about her struggle as a refugee as she prepares to graduate.
Tashi Tahir, 22, will graduate next week with a degree in management in maths despite nearly missing out on the chance to study.
She told her story at an event marking World Refugee Day, hosted by Fife Migrants Forum in Kirkcaldy.
Since 2010, the group has been helping people, including asylum seekers and victims of human trafficking, find support, help with legal costs and paths into employment.
Last year, it saw around 5,000 people come through its doors.
Persecuted for her religion, Tashi fled from Pakistan to Scotland with her mother in 2004 but it was not until 10 years later she was granted discretionary leave to remain in the UK.
During that decade, with her mother suffering mental health problems, she was taken into foster care, detained at Dungavel Immigration Removal Centre and forced to survive on £35 a week.
The straight-A student feared she would not be able to take up her place at university without leave to remain status, which is granted on compelling or compassionate grounds, but it was approved by the Secretary of State just in time for her to start her studies.
It comes at a cost. She has to pay £5,000 every two and half years to renew her status.
"We were in the asylum process for 10 years," she said.
"It meant we were living on £35 a week and weren't allowed to work.
"The biggest thing was I wasn't able to go to university. I had offers from five top universities and couldn't take it up because I was considered an international student. The fees would have been £25,000 a year but we were on £35 a week."
When she was just 11 years old, her home was targeted in a dawn raid and Tashi and her mother were detained at Dunvagel for a month.
She remembers being interrogated and kept in a room with bars on the windows.
"For an 11-year-old child it was like being put in prison. It was terrifying," she said.
"You could hear screaming in the night. People there had gone through terrible things like being trafficked."
Now determined to use her education to fight for human rights, Tashi was president of Refugee Action St Andrews while she was at university. The role of president has now been taken over by Auguste Navickyte.
Colm Wilson, who helped set up Fife Migrants Forum, is passionate about hearing human stories and helping people overcome adversity.
"It's just incredible working here," he said.
"When I hear people's stories, I don't see colour or race or nationality.
"The whole idea behind Fife Migrants Forum was to use migrants and immigrants who had gone through the journey to help other people along the way."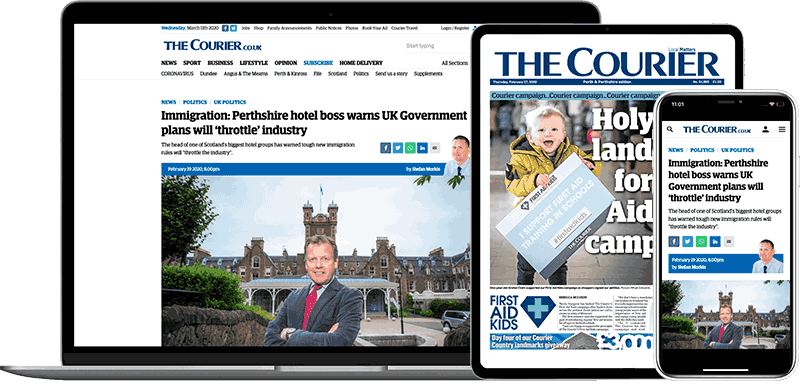 Help support quality local journalism … become a digital subscriber to The Courier
For as little as £5.99 a month you can access all of our content, including Premium articles.
Subscribe