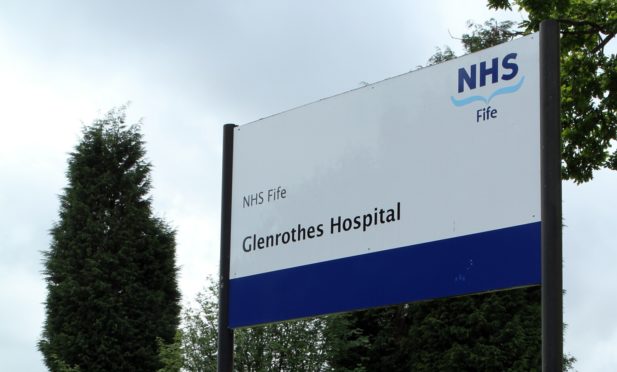 Campaigners have lost their fight to save the Glenrothes out of hours emergency GP service in a move branded a dark day for the town.
Despite a last ditch effort to retain the centre at the town's hospital, Fife health and social care partnership's proposal to axe it was accepted on Friday.
It means all out of hours urgent care will be delivered from three centres rather than four, with the service retained at Victoria Hospital in Kirkcaldy, and Queen Margaret in Dunfermline.
A treatment centre will also continue to operate in St Andrews, although it will operate in fewer hours than at present.
A new taxi contract will ensure anyone without their own transport, who is assessed as being medically safe to travel, will still receive treatment at one of the centres.
Officers said the move was the only way to ensure a safe and sustainable service for patients and staff.
Claire Dobson, the partnership's divisional general manager, said the previous model is no longer fit for purpose due to growing numbers of people using it and a lack of staff to run it safely.
"This is about getting to a place where there's a model that's fit for the future," she said.
It is hoped the new service will be operational by the start of the winter.
A previous proposal to centralise the out of hours service in either Kirkcaldy and Dunfermline, or Kirkcaldy only, was rejected by the integration joint board in December and officers were ordered to alter their plans.
It came amid fears of long journeys for patients in north east Fife and followed a concerted campaign to keep the St Andrews centre open.
Glenrothes SNP councillor Fiona Grant, who is also a local GP, submitted a motion on Friday calling for the service in the town to also be retained but it was defeated by 13 votes to two. She said she was very disappointed by the outcome.
"We were told that it is not safe to have such a service if it is not next to accident and emergency but were not given a good explanation as to why it is safe to have GP services at both Dunfermline and St Andrews- with no accident and emergency in either of these locations," she said.
Glenrothes SNP MSP Jenny Gilruth applauded all those who had fought hard to retain the centre.
She added, however: "This is indeed a dark day for the town."
Decision hailed in St Andrews, slammed in Glenrothes
The decision to retain the St Andrews out of hours centre has been hailed as a fantastic victory for the whole community.
Campaigners said they were breathing a huge sigh of relief after winning their year-long campaign to keep a local service amid fears over sick people being forced to travel long distances to see a GP.
Dr Angela Anderson, chairwoman of the St Andrews out of hours group, thanked the hundreds of people who had signed petitions and lobbied officials in the run up to yesterday's meeting.
"The outline proposal still needs refinement to ensure it is safe and sustainable and we look forward to continuing our close work with the partnership and NHS Fife so the new service can open as soon as possible," she said.
Paloma Paige, president of St Andrews University students' association, added: "For students in particular, the proposal will leave us much safer and less vulnerable should we not have access to our own cars, as is widely the case.
"We're very proud of all the students who engaged with the consultation process and made their views heard."
In contrast, Glenrothes campaigners are outraged, with local MSP Jenny Gilruth now calling for the decision to be overturned.
"There's a big question mark around health and social care integration and Fife appears to have been used as a test case," she said.
"I'm not convinced the community has been listened to."
The SNP MSP added: "It's a horrendous decision and it's really bad news for the town."
Campaign groups in both areas have been praised by North East Fife SNP MP Stephen Gethins, who hailed their "relentless determination".
"While I am very disappointed about the proposed closure of Glenrothes out of hours, campaigners and local MSP Jenny Gilruth must be congratulated on doing all they could to highlight why local services should be retained," he said.
"In terms of St Andrews, I am very glad the importance of retaining out of hours services for everyone living in north east Fife including those in the east neuk, has been recognised.
"North east Fife needs an out of hours GP service and I am pleased that the NHS bodies involved have recognised this and recommended the retention of services in St Andrews."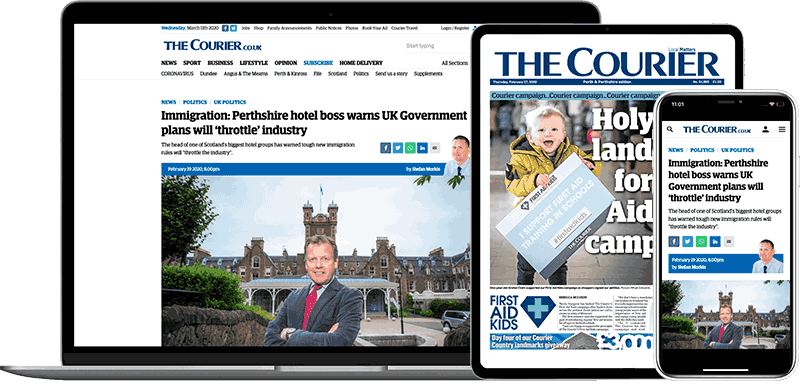 Help support quality local journalism … become a digital subscriber to The Courier
For as little as £5.99 a month you can access all of our content, including Premium articles.
Subscribe