A St Andrews University graduate shared the moment she received her degree with her four-legged friend.
Mika Schmeling, 22, walked across the stage at Younger Hall with Lulu, an eight-year-old cockapoo.
Lulu is an emotional support dog and since Mika was in high school has been helping her owner cope with mental health problems.
Mika, from San Diego, California, said she could not have completed her studies without her pet.
"I was struggling a lot," she said.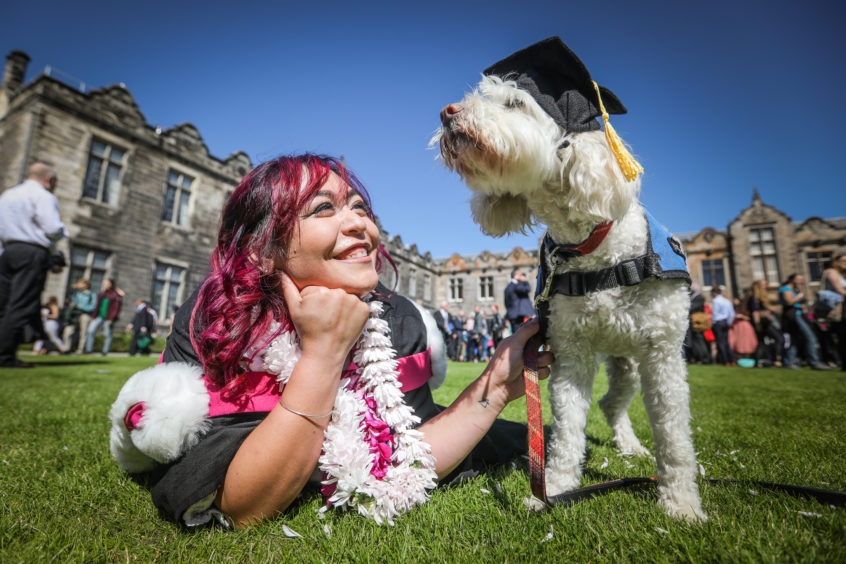 "Having Lulu helps give structure to the day. When I need to get up in the morning, she gets me up."
Mika said Lulu helped her manage her stress levels while she was completing her dissertation, adding: "She made me take breaks for my emotional needs."
Lulu accompanied Mika to most of her classes and was at her side as she received her degree in computer science and management.
"I thought all the clapping might confuse her while she was on the stage but she was just curious," said Mika.
"The university was so helpful, letting me take her into classes, as long as the teacher was OK with it each time.
"She was always in the lab and all my friends loved her."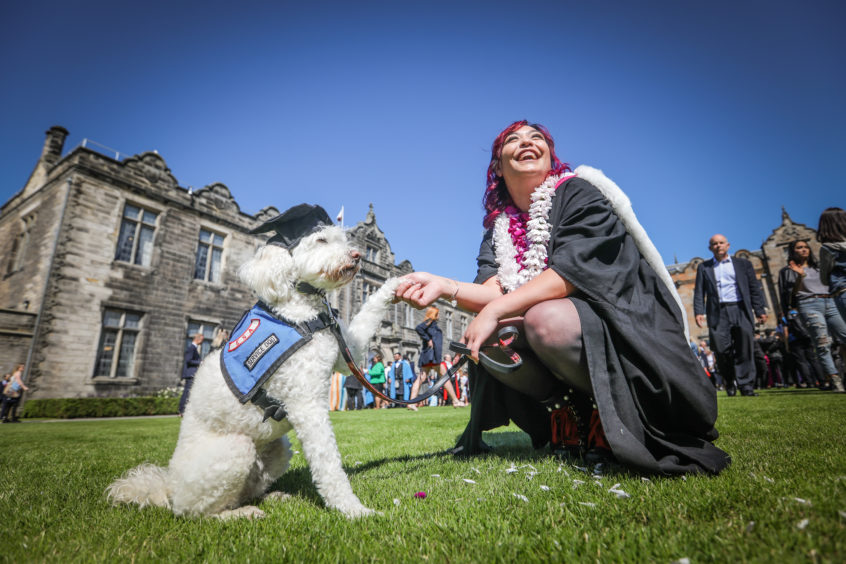 When Mika started her studies in Scotland, Lulu initially stayed Stateside, but joined her for second year.
Mika said it made student life much easier.
"There was a complete change during second year when I brought her over," she said.
Mika, who is also a talented photographer, plans to stay in St Andrews, having been appointed the next director of events for the students' association.
"Hopefully I'll be making the student experience better for students in St Andrews," she said.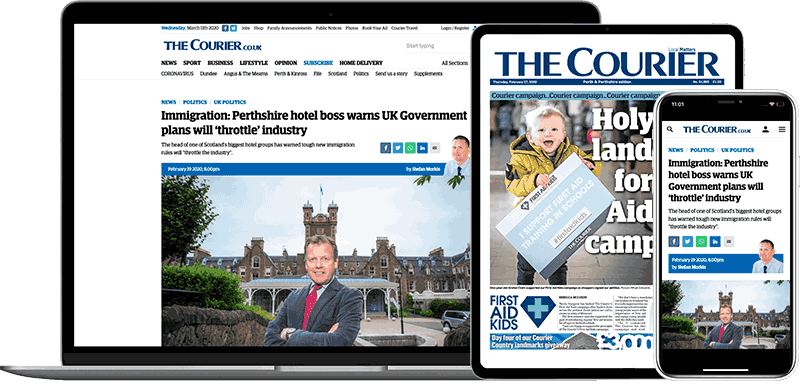 Help support quality local journalism … become a digital subscriber to The Courier
For as little as £5.99 a month you can access all of our content, including Premium articles.
Subscribe