IN PICTURES: Celebrations continue as more graduates collect degrees from St Andrews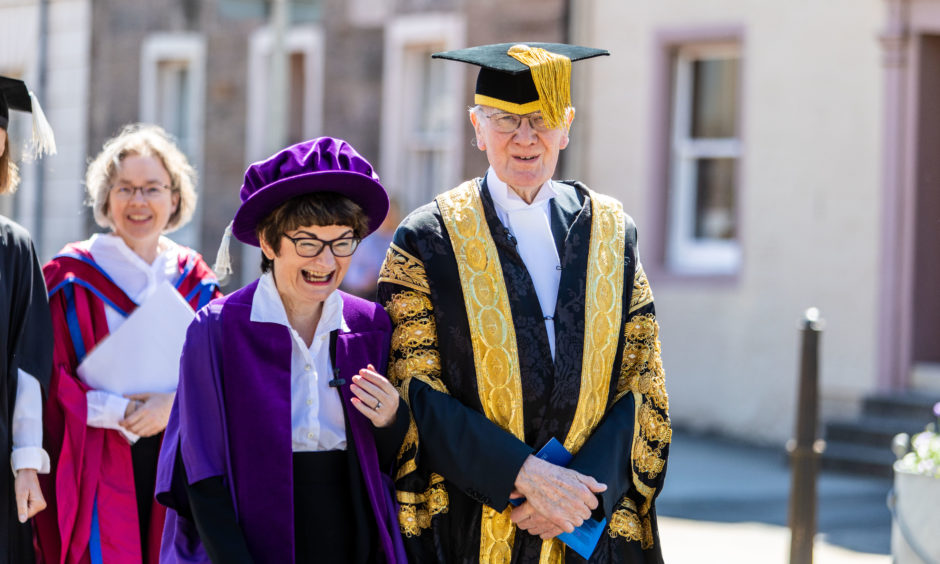 Professor Jim Al-Khalili received an honorary doctorate as graduations continued at St Andrews University yesterday.
Morning and afternoon ceremonies saw graduates in subjects including history, classical studies and modern languages receive their degrees.
Also recognised was Professor Michael Cook, who was awarded an honorary Doctor of Letters degree for his major contribution to Middle Eastern and Islamic history.