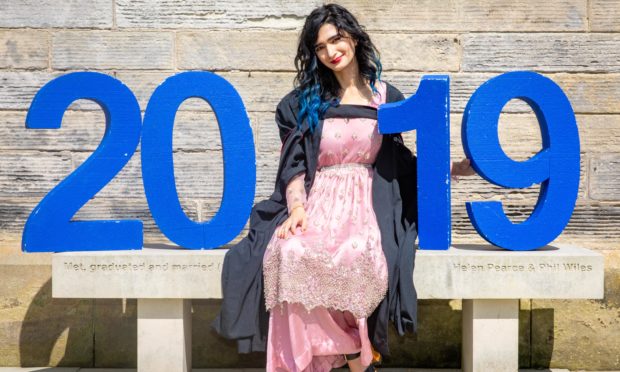 A student who fled Pakistan after being persecuted for her religion has graduated from St Andrews University.
Tashi Tahir was granted leave to remain in the UK just in time to accept her place at the university after a 10-year battle for asylum.
In that time the 22-year-old endured being taken into foster care when her mother suffered mental health problems, and being detained at Dungavel Immigration Removal Centre.
The straight-A student feared she would never get to university without "leave to remain status", which is granted on compelling or compassionate grounds, but on Friday she was awarded an MA degree in management.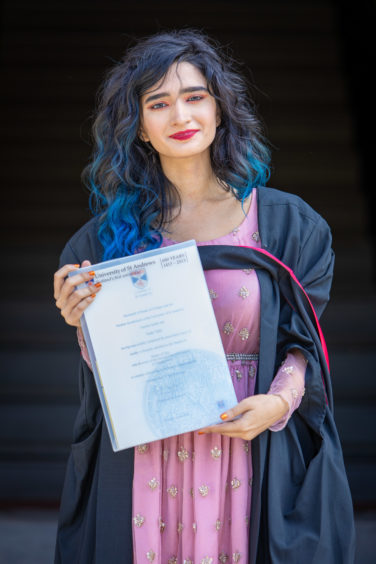 Tashi was all smiles as she formed part of the graduation procession to the university's historic St Salvator's Quadrangle with her colleagues and friends.
She described herself as being "super excited" and added: "I am the first person in my family to graduate and I couldn't have done it without their support and their sacrifices to put me through school."
Tashi, who was president of Refugee Action St Andrews during her time at university, is now determined to use her education to fight for human rights.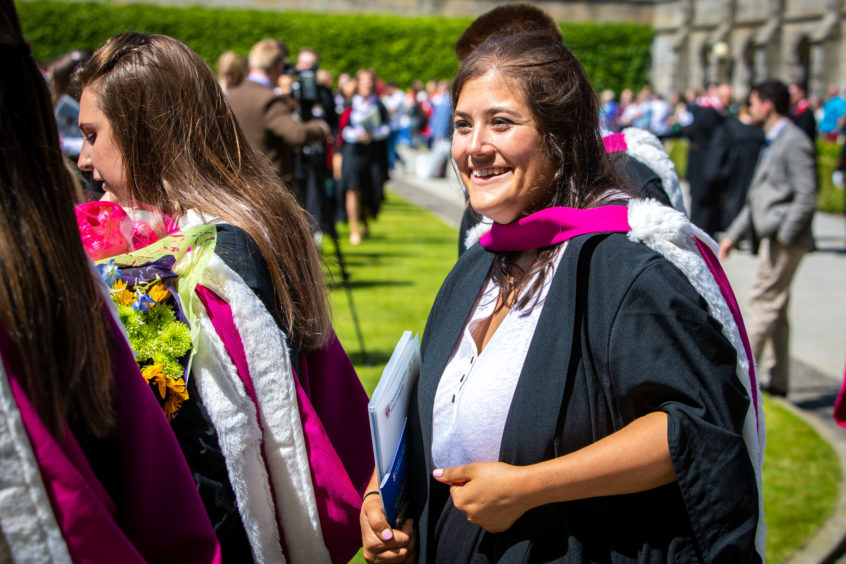 Also among those to have honours conferred on them on Friday were honorary graduates Professor Dame Julia Goodfellow and Frances Morris.
Dame Julia, who was the first female vice-chancellor and president of Kent University,  and is chairwoman of Public Health England and president of the Royal Society of Biology, was bestowed with the title doctor of science in recognition of her major contributions to science, health and academic leadership.
Frances Morris, director of the Tate Modern in London, who has done much to transform the world's understanding of what modern art is, became a doctor of letters.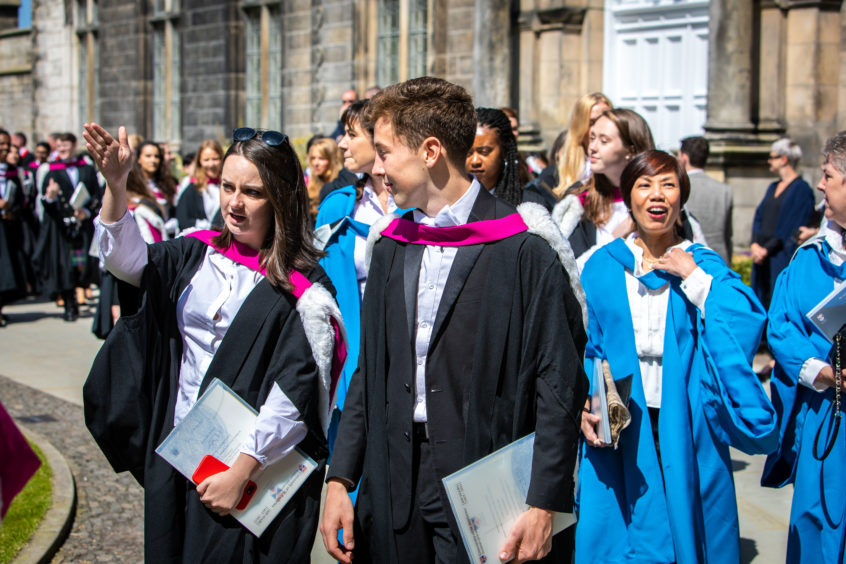 Giving her graduation address, St Andrews University Principal, Professor Sally Mapstone, said: "Your degree is an immensely special achievement.
"It represents something in your life that will stay with you and which you have the right to be very proud of.
"You now have a record in a tradition that has been taking place here since the start of the 15th century but you also represent the future of this wonderful university as its members stream out into the modern world to make their mark."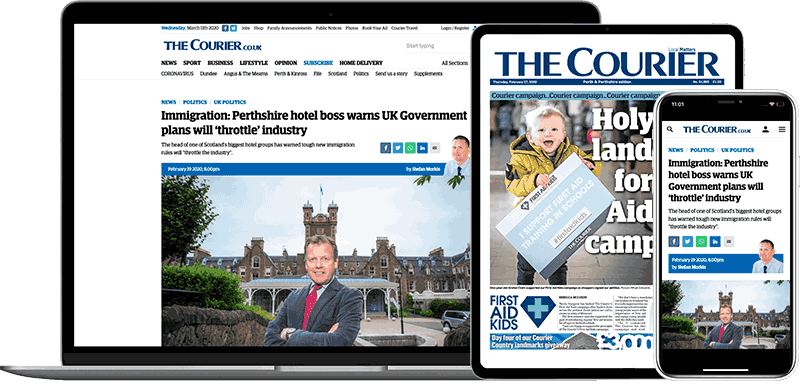 Help support quality local journalism … become a digital subscriber to The Courier
For as little as £5.99 a month you can access all of our content, including Premium articles.
Subscribe