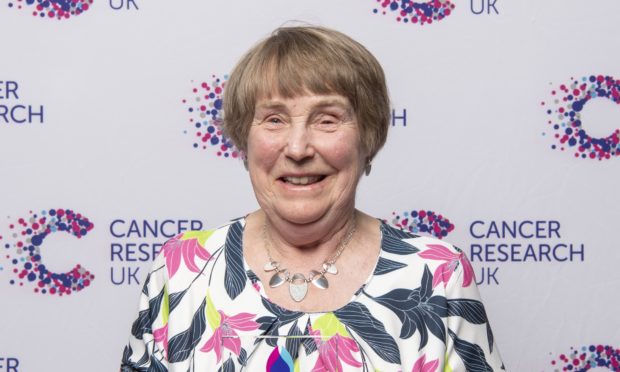 A Fife cancer survivor, who lost her husband to the same form of the illness, has received a national award for her determination to help others.
Dalgety Bay's Rosemary Cruickshank was named a Cancer Research UK honorary fellow in celebration of unflinching loyalty and dedication at the annual Flame of Hope awards ceremony.
Rosemary, 77, has volunteered in its East Port shop in Dunfermline since 1991.
"I just couldn't believe my ears when the shop staff told me I'd won a Flame of Hope fellowship," she said.
"I've been so lucky to have met the most wonderful people as a volunteer and now count many of these staff and customers as close friends."
Rosemary was heartbroken after her first husband, Len Anderton, died from bowel cancer aged just 46 in 1987.
But watching her husband of 22 years go through cancer made her resolve to do everything in her power to help prevent other families losing their loved ones.
The mum of two and gran of four, who swiftly became an integral part of the shop staff, was shocked when she was also diagnosed with bowel cancer in 2005 but it was found early.
She took time away from her voluntary work while recovering from surgery and three months of chemotherapy.
But she was soon back behind the till and managed to take part in a survivors' lap at the charity's Relay for Life event in Dalgety Bay.
Sadly, Rosemary's second husband, Alex Cruickshank,  fell ill with Parkinson's disease.
He died aged 83 last January and Rosemary returned soon afterwards to volunteering in the shop still keen to help others.
She was among 55 people and groups from all across the UK recognised at the ceremony.
CRUK chief executive Michelle Mitchell said the awards gave the chance to celebrate and say thank you to the enormously generous volunteers and supporters.
"Cancer Research UK's pioneering work in to the prevention, diagnosis and treatment of cancer has helped save millions of lives but that's only possible thanks to the commitment of our supporters and volunteers, without whom it would not be possible to fund outstanding scientists, doctors and nurses," she added.
Spokeswoman for Scotland Lisa Adams added: "Every step we make towards beating cancer relies on every pound, every hour and every person.
"These awards are our way of honouring incredible people like Rosemary who give their time freely to raise money for research and promote greater awareness of the disease, and yet ask for nothing in return."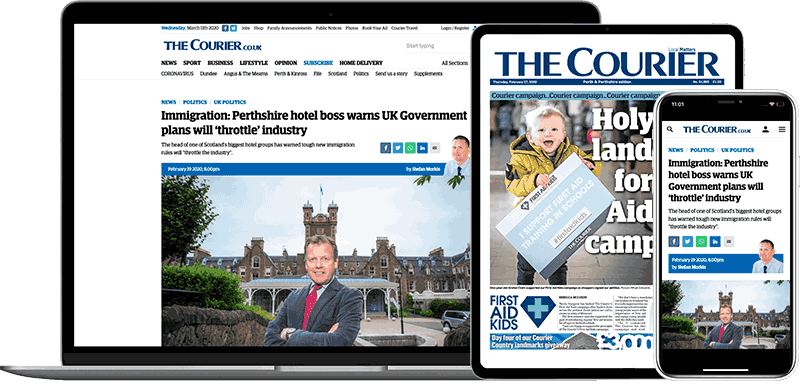 Help support quality local journalism … become a digital subscriber to The Courier
For as little as £5.99 a month you can access all of our content, including Premium articles.
Subscribe