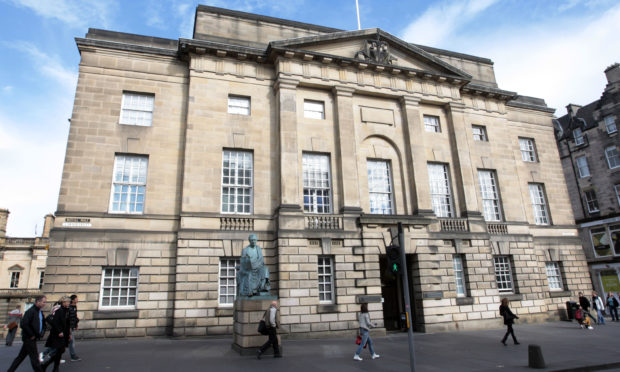 A beggar who tried to murder a heavily-pregnant woman in a horrific attack which resulted in her losing the twins she was carrying was warned he could face a life sentence.
Stephen Ramsay alleged his victim had stolen the money he made on the streets of Edinburgh posing as a homeless person but was told by a friend he spent it on drink and drugs.
But Ramsay, 36, went on to repeatedly punch Lisa Donaldson and throttled and stabbed her in the neck with a knife which led to the deaths of the 32-week old unborn babies.
A judge told him at the High Court in Edinburgh he was calling for a full risk assessment report to be prepared on him which will look at what risk his being at liberty poses to the safety of the public.
Lord Kinclaven told Ramsay no decision would be made on sentencing until the report was available and he was addressed in mitigation.
But such a report can lead to the making of an indeterminate sentence under an order for lifelong restriction.
The court earlier heard the victim had tried to cuddle Ramsay when he returned to the home they shared but he accused her of being a "cheating bitch" and also claimed that she had stolen money from him but was told by a friend that he had spent it on drink and drugs.
The friend, Robert Workman, pulled him off Ms Donaldson, 35, but Ramsay turned on him. The friend left and later called 999, warning that Ms Donaldson was being attacked.
Police kicked in the door at the flat at Delgatie Court, Glenrothes, where they found Ramsay straddling the victim with his hands around her neck.
Advocate depute Derick Nelson said: "The officers observed the complainer was heavily pregnant and appeared to have had her throat cut."
Ms Donaldson was taken to Victoria Hospital, in Kirkcaldy, where a decision was taken to carry out an emergency section and the twins were delivered, but were dead.
Ramsay, who has extensive previous convictions including for assault, theft and fraud, was under the influence of drink, prescription medication and illegal drugs at the time of the attempted murder.
Ramsay earlier admitted attempting to murder Ms Donaldson on February 23 this year, knowing that she was 32 weeks pregnant with twins.
Sentence was deferred on Ramsay until September 27 at the High Court in Glasgow. He was remanded in custody.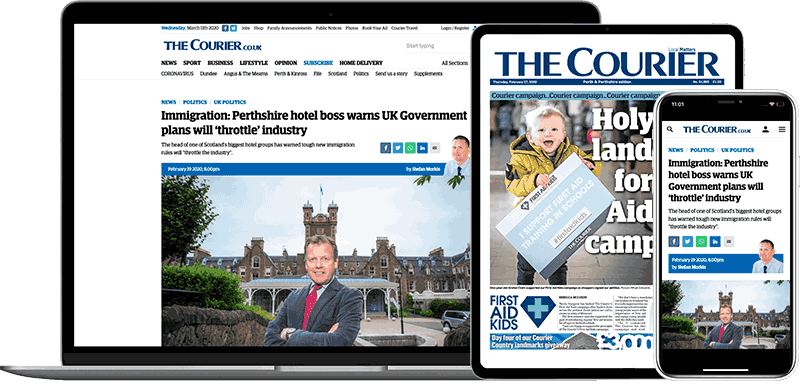 Help support quality local journalism … become a digital subscriber to The Courier
For as little as £5.99 a month you can access all of our content, including Premium articles.
Subscribe