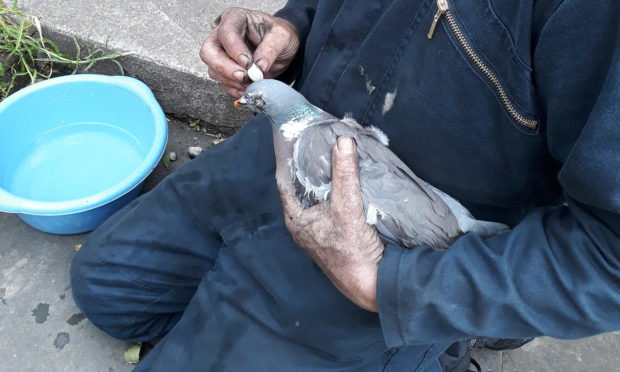 Did you ever hear the one about the jail bird that broke into a house with a crow bar?
Well, Christmas came early for a pigeon that was rescued after becoming stuck in a Fife chimney.
Leslie-based chimney sweep Gary Duncan became something of a Dr Doo-little when he was called to a house in Falkland to sweep the chimney and try to release the bird that had been trapped for at least three days and nights.
Jenny Garrett of Falkland said: "Once he managed to rescue it he asked for cotton wool and a bowl of water, bathed the bird's eyes and left it in a box while he fitted a cowl to the chimney.
"He lifted the bird from the box and to our amazement flew off!".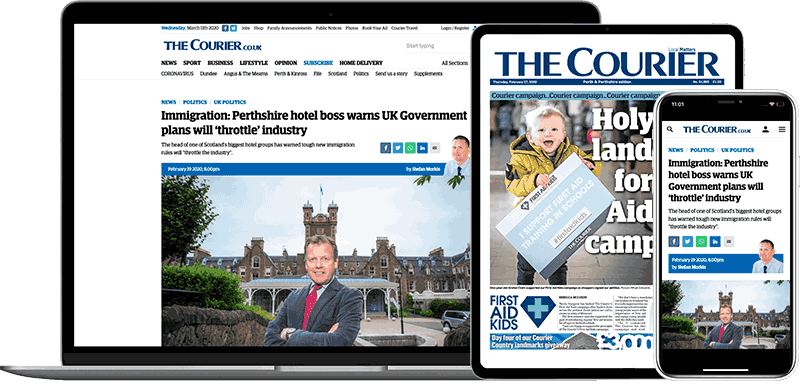 Help support quality local journalism … become a digital subscriber to The Courier
For as little as £5.99 a month you can access all of our content, including Premium articles.
Subscribe