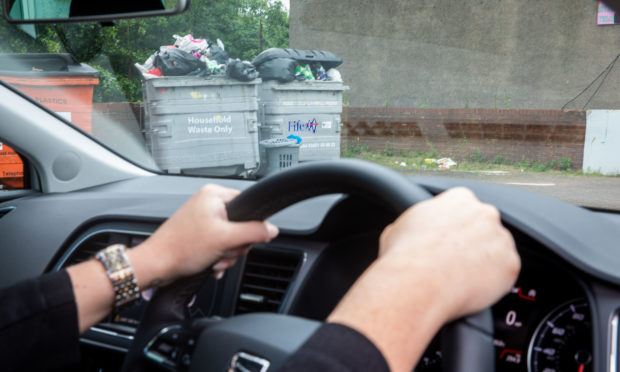 Taxi dash cams could be used in the battle against fly tippers who blight Fife's streets.
Levenmouth taxi operator Mitch Harley is offering to make footage from cameras in his 27 vehicles available to Fife Council officers trying to clamp down on the problem.
The owner of the Taxi Centre in Methil, said he wanted to do something proactive to help the community following an increase in tipping complaints across the region.
"Our vehicles are out and about all the time and there's a good chance that if someone is doing something they shouldn't, we'll capture it on our cameras," he said.
"With the number of vehicles we have, we can cover the whole area."
Mitch said he had been planning to put dash cams in his taxis anyway to help protect his drivers after a few recent incidents involving customers.
"I thought about the amount of times we hear about certain incidents happening when we're out and about that we could possibly help with," he said.
"It's a community spirit thing.
"The footage from the dash cams will be available to anyone in authority.
"It's not just about fly tipping. We could potentially help with missing person inquiries, assaults, anything really.
"The police already come to our premises in Wellesley Road to ask for our CCTV footage so this is just an extension of that."
Labour councillor Colin Davidson welcomed the move and suggested more operators could get involved.
"We have taxis driving around all the time," he said.
"I'm not saying it will catch a lot more people but if we could get it out there and advertise that taxis will be fitted with a dash cam it would be a good publicity measure to make people think twice."
Mitch's offer comes amid increasing numbers of complaints about fly tipping throughout Fife.
In Levenmouth alone, Fife Council's safer communities officers received 246 reports in the six months to March 31, almost half the total number of environmental complaints received in the area.
Officers carried out 1,380 patrols during that period and said they had been working proactively to tackle the issue, particularly around recycling points and centres.
Brian Westwater from the safer communities team said every report was investigated and eight fixed penalties were issued, compared to just two in the same six months last year.
He said any member of the public could supply evidence, including video footage and photographs.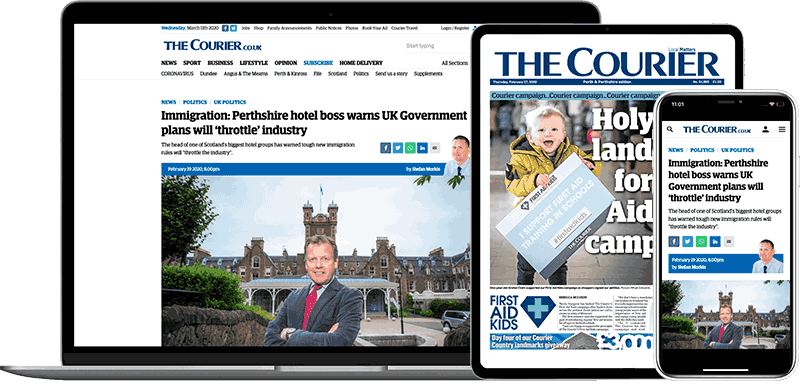 Help support quality local journalism … become a digital subscriber to The Courier
For as little as £5.99 a month you can access all of our content, including Premium articles.
Subscribe