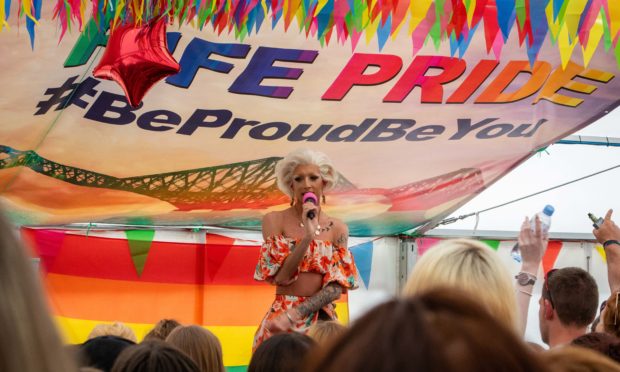 Horrified revellers travelling to Fife Pride at the weekend were asked by a taxi driver if they were going to the "p***s party".
The group said they were furious at being subjected to homophobic language as they were being ferried to the celebration of diversity in Kirkcaldy town square on Saturday.
One of the passengers told The Courier: "These derogatory terms are a relic of the homophobia we have faced for centuries."
The remark was made by a driver from local firm Treble Twenty Taxis,  as thousands of members of the LGBT community from across Scotland gathered in Kirkcaldy, for a day of festivities aimed at promoting equality and dignity.
The taxi company has since issued a profuse apology and made it clear it would not tolerate the actions of the individual driver.
The passenger, who asked not to be named, said he and his friends had had words with the driver, who tried to laugh his remarks off.
"It's bad enough that this happened at all but for it to be on the one day of the year when it should be abundantly clear that this is out of order is just horrifying," he said.
Treble Twenty Taxis said it had launched an investigation as soon as the incident was brought to its attention.
"We were absolutely delighted and extremely proud to be part of the Pride celebrations yesterday and the actions of these individuals is in absolutely no way a reflection of the company or its drivers," said a spokesman.
"It has taken years of hard work and professionalism along with friendly and trustworthy drivers that has built us the amazing reputation that we have.
"Last night's situation has devastated us all."
He added: "We apologise for the upset that has been caused and we will continue to work so hard to ensure that trust is rebuilt…
"We are just so, so sorry."
Saturday's celebration saw the town centre turn all the colours of the rainbow as a parade led by Kirkcaldy and District Pipe Band got under way.
Organisers said the event appeared to have attracted twice as many people as last year, when around 4,500 with revellers flocked to the town from across Scotland.
Event manager Pat Greenhough said: "We need to celebrate how far we have come.
"We know we have further to go but it's working the right way."
Labour councillor Judy Hamilton, the council's communities spokeswoman, hailed the parade as fantastic and added: "This is the largest crowd we've ever had in Fife.
"Be proud of who you are. Be proud of who you love. Be proud. Be you."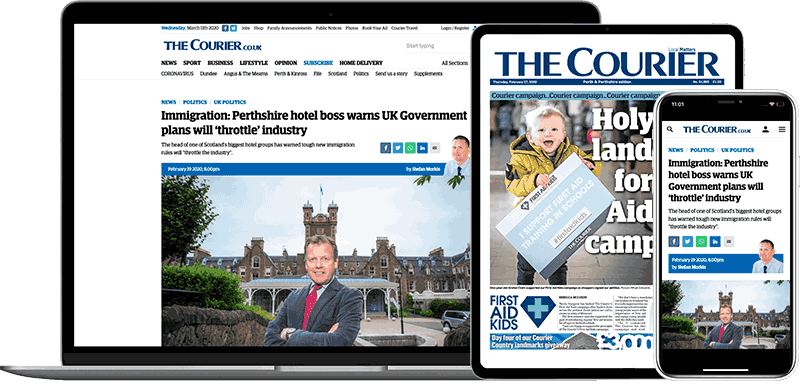 Help support quality local journalism … become a digital subscriber to The Courier
For as little as £5.99 a month you can access all of our content, including Premium articles.
Subscribe