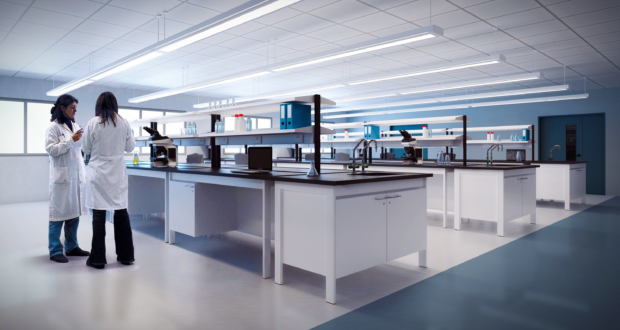 A £9 million project will see world-leading scientific research at St Andrews University is to rise from the ashes of a devastating fire earlier this year.
Temporary laboratories are to be created at the university's North Haugh campus with the creation of new, purpose-built modular buildings.
The move means important research at the biomedical sciences (BMS) department can restart while the lengthy operation to recover the damaged building continues.
Two labs were destroyed when a blaze ripped through the third and fourth floor of the building, where research into better treatments for viruses was being conducted.
While the fire on February 10 was restricted to one section, the operation to douse the flames meant all areas of the facility were hit and the full extent of the devastation is still not known.
A specialist university team has been working closely with staff from biomedical sciences and leading modular building manufacturer Portakabin to develop temporary laboratories on North Haugh.
The complex will accommodate biology teaching and research laboratories alongside bespoke office spaces.
Professor Tom Brown, the university's Dean of Science, said: "The fire at the biomedical sciences building was devastating to not only our researchers, students and staff here in St Andrews, but was also felt across the whole scientific community.
"The construction of the temporary lab facilities ensures that the ground-breaking research carried out within BMS continues and lets the world know that we are open for business, delivering results of real global significance."
The 44 modular units will start to arrive from Portakabin's factory in York on Monday.
The construction and internal fit-out works are expected to be completed by mid-October.
The sections will be brought in by articulated lorries over five days and will be fitted together before being craned into position.
The lorries will have a standard escort vehicle with trained marshals at the front and back to guide each delivery slowly through the North Haugh to the site.
The University said each delivery would take around five to 10 minutes to travel from the Gateway building into the North Haugh past the school of medicine, Jack Cole and John Honey buildings, then reverse up into the site.
Some minor disruption is expected throughout next week as traffic will need to be stopped for around five to 10 minutes every hour within the North Haugh.
There are also plans for overnight parking of lorries on Golf Road and the entrance road to the site.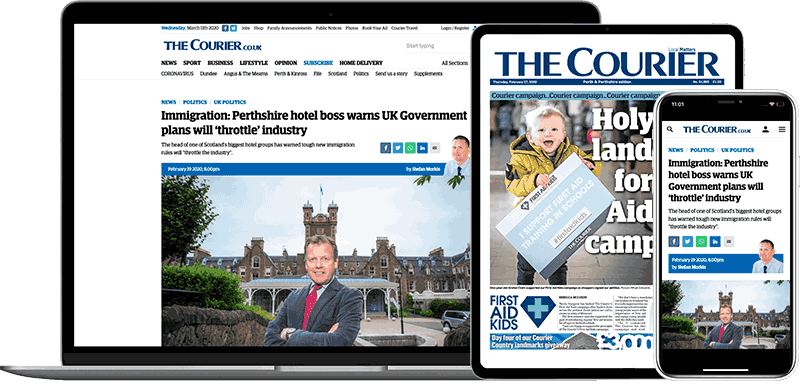 Help support quality local journalism … become a digital subscriber to The Courier
For as little as £5.99 a month you can access all of our content, including Premium articles.
Subscribe