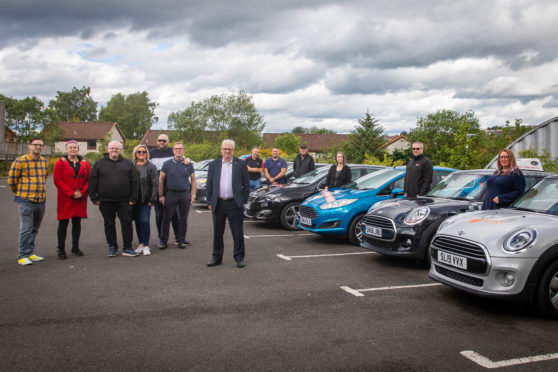 A Fife MP is urging people in Dunfermline to sign a petition calling for the town's driving test centre to be saved.
Douglas Chapman, MP for Dunfermline and West Fife, is calling on the UK government to secure the long-term future of the base amid fears it could soon be closed.
Concern is growing among the region's driving instructors that the west of Fife will be left without a centre, forcing learners to go to Kirkcaldy, or outwith the kingdom altogether to sit their tests.
Angry instructors have accused the Drivers & Vehicle Standards Agency (DVSA) of broken promises and claim the current three days a week test provision in Dunfermline  is a cost-cutting exercise.
Mr Chapman said the DVSA told instructors the service in the Vine Centre would run with three examiners three days a week, but claims so far that has not been delivered with no more than two examiners on duty.
Tests are being taken three days per week at the Vine Centre following the sudden closure of the premises at Pitreavie Drive in May.
Critics say instructors, many of whom are self-employed, could be forced out of business if Dunfermline loses its test centre permanently.
There are also concerns that learners will be disadvantaged if they have to take their tests outwith the town where they have gained their experience behind the wheel.
Mr Chapman said: "The petition I have placed in the Vine Centre is a chance for driving instructors, parents, learner drivers and examiners to have their voice heard, as up to this point they have been ignored.
"Lodging a petition with a number of signatures on it will be our opportunity to send a message to the UK government that we need reassurances about the future of the centre.
"There are jobs and lives at risk here and the lack of answers we have had from the DVSA and the government means that uncertainty has only been compounded.
"We need a driving test centre in Dunfermline and it's time for the government to recognise that – so let's send a strong message to Westminster that the long-term future of the driving test centre in Dunfermline needs to be secured."
A DVSA spokesman reiterated: "DVSA's priority is to help everyone through a lifetime of safe driving.
"We are continuing to work towards securing long term testing provision in Dunfermline."
Anyone wanting to sign the petition, which is available until July 19, can do so by visiting the Vine Centre, Garvock Hill, Dunfermline.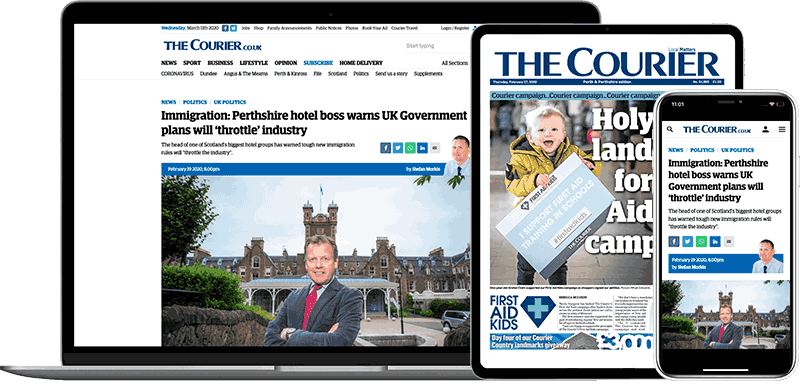 Help support quality local journalism … become a digital subscriber to The Courier
For as little as £5.99 a month you can access all of our content, including Premium articles.
Subscribe