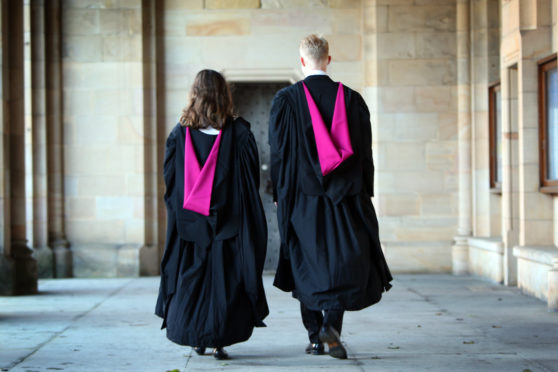 Researchers at St Andrews University are to be at the forefront of a £1 million initiative which aims to learn more about people who suffer from more than one disease or condition.
Professor Colin McCowan, who is professor of health data science at St Andrews, will lead the project.
The Fife university's team of experts will head up a consortium of 16 higher education institutions across the UK, collating anonymised information on more than 10 million people.
Those details will be used to find out more about what diseases and conditions are found together, how they develop as people get older, and which of them cause the most problems for people and the health service.
"People are living longer but it is now common for them to have more than one disease or condition, which we call multimorbidity," Professor McCowan said.
"However, the exact scale of multimorbidity is difficult to understand because of the many ways that people try to measure it.
"We know that different groups of people may have different levels and types of multimorbidity so it is important to look at large populations to determine the number of people affected.
"This information will allow us to explore multimorbidity in the UK at a scale never done before.
"Working with members of the public researchers will explore what diseases and conditions to look at and how to identify them using existing data.
"This will allow researchers and health care workers to better plan how to deliver care to people with various types of multimorbidities."
The multimorbidity project is one of three UK-wide research projects to share in £3 million, with all three aiming to tackle some of the world's biggest health challenges including stroke, lung cancer and mental illness.
The projects are expected to begin this autumn and should be completed by March 2023 or sooner.