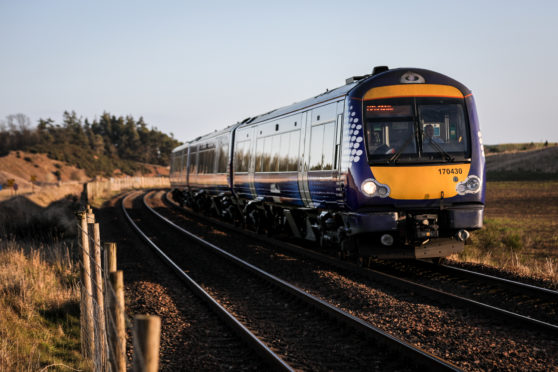 Long-suffering train travellers in Fife have reacted with fury following news extra carriages are to be put on the Edinburgh to Glasgow route during the capital's Festival season.
Fifers going by rail to the capital have had to become accustomed to delays, cancellations and packed services in recent times, prompting repeated calls for ScotRail to review its provision and pricing in the kingdom.
However, the firm's pledge this week to lay on longer trains and extra late-night services between Edinburgh Waverley and Glasgow Queen Street for the duration of next month's Edinburgh International Festival has been slammed.
While Fifers have been crammed into two or three carriages at peak times in recent months, the Glasgow to Edinburgh route has been promised eight-carriage Class 385 trains running via Falkirk High between August 2 and 25.
ScotRail told to ensure Fife service improvements without delay
Lesley Laird, Labour MP for Kirkcaldy and Cowdenbeath, said the news will be a slap in the face for hard-pressed Fife passengers and called for the railways to be nationalised.
"It's an insult to Fifers when ScotRail rolls out red carpet service for festival goers yet struggles to provide basic daily reliable service for Kingdom commuters.
"Services in Fife are finally starting to improve after a dismal winter of constant cancellations and overcrowding but not at the rate we would all like to see – and should expect –  from a national rail operator, nor at a price that is consistent with other parts of the country.
"For Fifers, travelling by train is still too much like a postcode lottery and that why Scotland's rail should be brought back into public ownership."
Transport Minister rejects call for 30% price cut for 'scunnered' Fife rail passengers
ScotRail sid it will provide more than 3,700 carriages during the festival, an increase of 20% on 2018, noting the average footfall to and from the capital more than doubles during the month-long festivities, particularly on Saturdays and Sundays.
Only two extra late night trains will run through Fife – the 2359 service from Edinburgh to Glenrothes-with-Thornton via Dunfermline on Fridays and the 2352 service to Dundee that will call at all stations except Edinburgh Gateway and Springfield on Fridays and Saturdays only.
That contrasts with the additional late-night trains running to Glasgow Queen Street, as there will be two extra services post-midnight at 0003 and 0033 every night, as well as an extra 2330 service on Friday and Saturday nights.
Claire Baker, Labour MSP for Mid Scotland and Fife, said the festival timetable raises questions over ScotRail's difficulties providing additional carriages to core Fife services.
"While ScotRail promotes the provision of 'more seats than ever' being used to get people to and from Edinburgh, it is disappointing to see that once again the needs of those travelling to and from Fife are largely being ignored.
"The news will come as little surprise to those in the region who have unfortunately become used to being short-changed by ScotRail.
"Now tourists basing themselves in Fife for the festival will also experience services which fall below the standard of those provided elsewhere."
ScotRail said services through Fife will have a total of 626 carriages during the month – 10% more than in previous years.
A ScotRail spokesman said: "We're providing more seats than ever before during the Edinburgh International Festival, with customers in Fife benefiting from extra late night trains.
"However, trains will still be very busy. We're encouraging everyone visiting the capital to plan their journey in advance by using our app or the ScotRail website, and to buy a ticket before they board."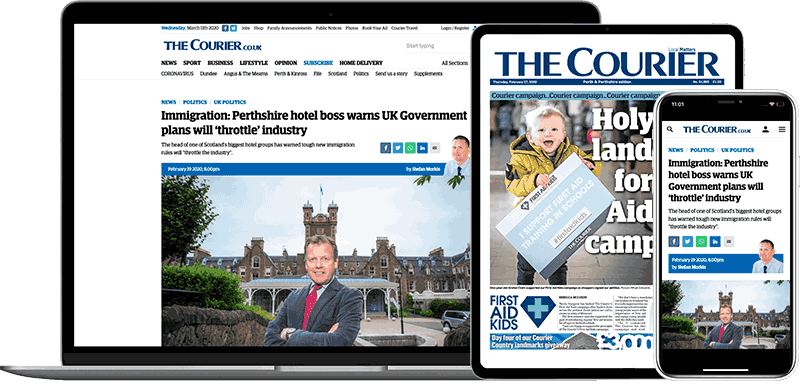 Help support quality local journalism … become a digital subscriber to The Courier
For as little as £5.99 a month you can access all of our content, including Premium articles.
Subscribe