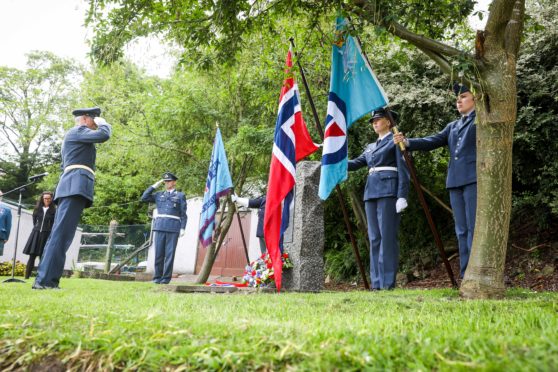 Wormit welcomed some special visitors to celebrate 75 years since the formation of the Royal Norwegian Air Force.
During the Second World War, the secluded pier at Woodhaven in Wormit was where the Norwegian 333 Squadron set off on perilous reconnaissance missions to Nazi-occupied Norway.
The squadron moved to Norway after the war, but maintains strong links with its birthplace.
And it was fitting that the 75th anniversary of the formation of the Royal Norwegian Air Force (RNoAF) was marked at the commemorative stone at Woodhaven.
Local resident David Winch, who has been cultivating links with the squadron, said it was important that the friendship between Wormit and Norway continued.
Those attending the ceremony on Wednesday included Brigadier General Aage Longva from the RNoAF, Norwegian Consul Mona Rohne and Vice-Lord Lieutenant of Fife Fiona Robertson, with serving members of 333 Squadron also taking part.
Among the guests was Helen Glendinning, whose grandfather Willie Rankin was a joiner and undertaker who shared his workshop with the Norwegians during the war.
Mr Winch said: "His workshop was commandeered as the quartermaster's stores.
"He was allowed to stay at the base and had a workshop within it.
"He was a great character who started all the friendship which has existed ever since."
The 333 Squadron is one of the few squadrons formed during the war which has been in continuous operation since, said Mr Winch.
He added that Woodhaven was chosen as its base because of its secluded location.
Catalina flying boats setting off from Woodhaven took agents on reconnaissance missions and patrolled the seas for U-boats.
Now Woodhaven hosts leisure, and not military, activities.
Wormit Boating Club, which is based at the pier, hosted the ceremony and provided its clubhouse for refreshments afterwards.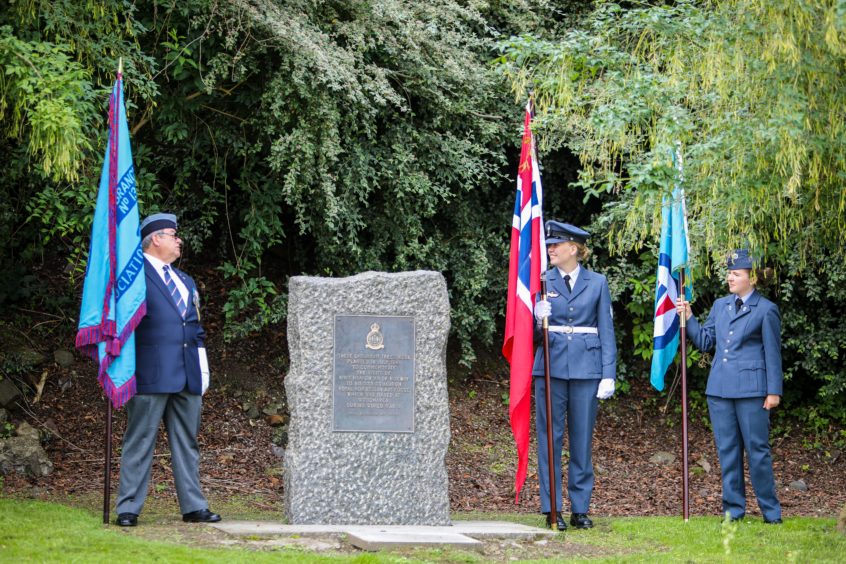 Also invited to the event were Evelyn Hardie and Ralph Webster, the co-owners of Sandford House, which was provided by Lady Bluebell Walker as a rest home for the Norwegians.
And taking part in the ceremony was the Rev Dr Jim Connolly, minister for Wormit Parish Church, which was where 333 Squadron worshipped while they were stationed in the area.
After the ceremony at Woodhaven, the guests set off for Leuchars Station, where the anniversary was marked at the Norwegian Memorial inside the main gate of the army base, which was formerly formerly RAF Leuchars.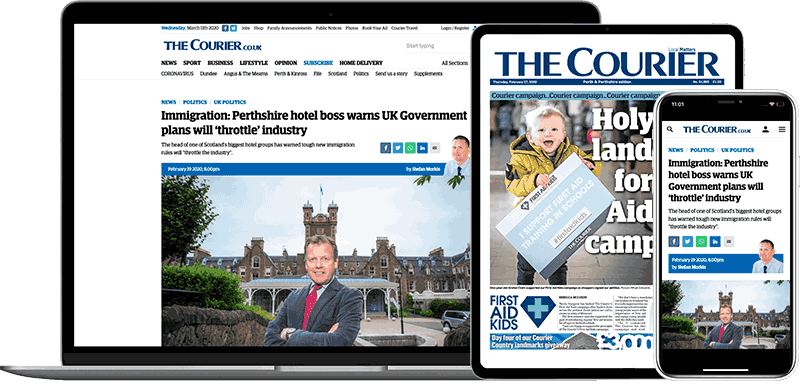 Help support quality local journalism … become a digital subscriber to The Courier
For as little as £5.99 a month you can access all of our content, including Premium articles.
Subscribe