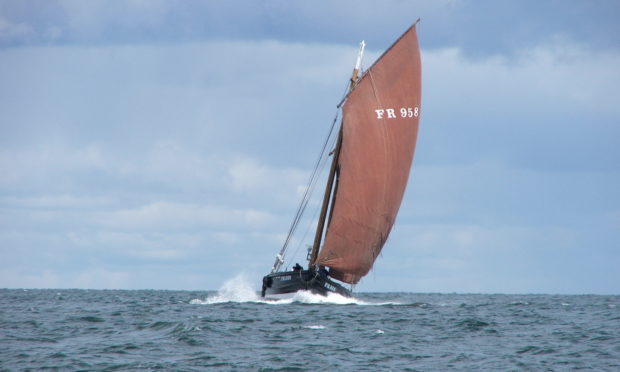 The public is being asked to raise the mast on the historic Reaper.
The Scottish Fisheries Museum flagship returned to her home port earlier this month following an extensive restoration period at Rosyth dockyard.
The museum now needs a £50,000 boost so the Reaper, which has appeared in Outlander and Tom Cunliffe's Boats that Built Britain, can be returned to her former glory.
The Anstruther museum, which celebrated its 50th anniversary on July 4, is running a Crowdfunder to raise money to go towards the masts as part of the third and final stage of her restoration.
This will allow the museum to get the Reaper back out on the water and return to her day job as a floating museum, going to events across the country to share her story, educate and entertain the masses.
The Reaper was built in 1901 in Sandhaven as a herring drifter and went on to serve as a fishing boat in the First and Second World Wars.
In the late 1930s she held the Shetland record for catching nearly a quarter of a million tonnes of fish.
She was bought by the museum in 1975 and since then the Reaper, the last surviving first class sailing lugger of the Fifie type, has welcomed generations of people on to her decks.
Her last major refit was more than 25 years ago, but the museum secured grants and donations so she could be extensively refurbished so she could return to seagoing duties.
The restoration of the main structure was carried out in Rosyth but the museum is continuing to raise funds for the final phase which includes new masts, full electrics and an interior fit out.
The museum is giving rewards for pledging to help, from owning part of the vessel in the form of a paperweight made from wood stripped during the restoration, to prints, or having an exclusive dinner on board before her official relaunch.
Anyone can donate via crowdfunder.co.uk/raise-the-reapers-masts or in person at the Scottish Fisheries Museum.