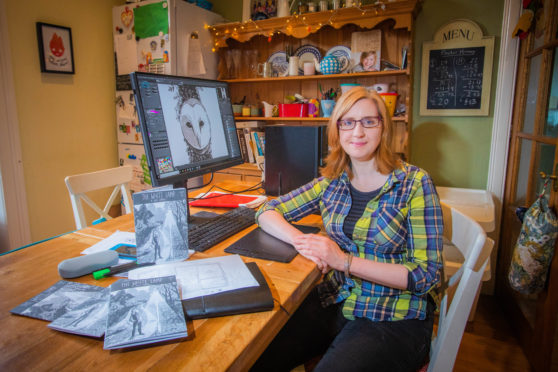 A Fife mum who gave up her job as a curator at a Dundee museum to spend more time with her young family, has sketched out a new career thanks to her love of comic art.
Julie Campbell from Markinch quit her position as natural history curator at McManus Museum a year ago in order to achieve a better balance between work and family life.
But that move, and her particular interest in comic book illustration, has now opened up a  host of new opportunities for the budding illustrator.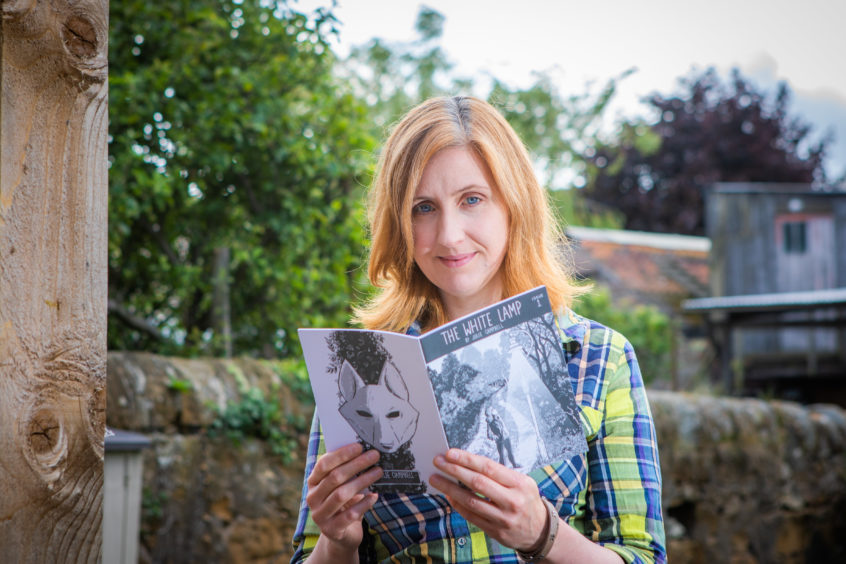 The self-taught artist is already a regular face on the burgeoning comic convention scene around Fife and Tayside, supplying her range of posters and other comic art  products to a growing number of fans.
And next weekend sees the launch of the first edition of her new comic book – The White Lamp – which is set in Markinch and aimed at eight-to-12-year-olds, which will go on sale at the town's annual Summer Fayre.
While it was a big decision to give up her job, it's one Julie says she doesn't regret.
She added: "I just needed more time with my family which I now have and that has given me the flexibility to delve more into illustration and creative art that I enjoy.
"I grew up loving comics and so it just seemed right to create one based our surroundings in Markinch.
"It includes a lot about the local history around us as well as wildlife and our natural surroundings."
Julie said the process of creating the first edition took about three months from initial idea to print..
"There's more to the process than some might realise as you take the initial idea but then have to create the story, then a script, and then on to storyboarding how the comic will look," she said.
"The you have to draw,  but it's hugely enjoyable, if a little time consuming."
With issue one about to be unleashed  this coming weekend, Julie says she already has ideas for issue two and plans to create four issues of the White Lamp in all.
And while she admits there's strong competition in the comic market, from long established national publications to grassroots creations, she said comic cons now cater for the whole family.
"It's no longer seen as a nerdy thing for grown-ups to be interested in," said Julie.
"Comic Con's are big business and cater for all ages and all styles which allowed me to get involved.
"Most importantly though it gets youngsters, who may otherwise not be interested, into reading and that has to be celebrated."