An eagerly awaited animal attraction is to open its gates to the public.
Fife Zoo will reveal a taster section of the wildlife park which is home to porcupines, De Brazza's monkeys, meerkats, tortoises, zebras and, soon, lemurs, gibbons and macaque monkeys.
The partial opening will allow visitors to witness the building of a zoo, learning the story of its development and seeing work in progress beyond.
Four years since new owners took over the site near Collessie, families have flocked to its popular soft play centre and cafe, Sloth Play and Africafé, and have been eager to see the zoo itself.
On Friday Briony Taylor and Michael Knight will, at last, welcome the public to see some of their small but growing collection of animals and their transformation of part of the former Fife Animal Park.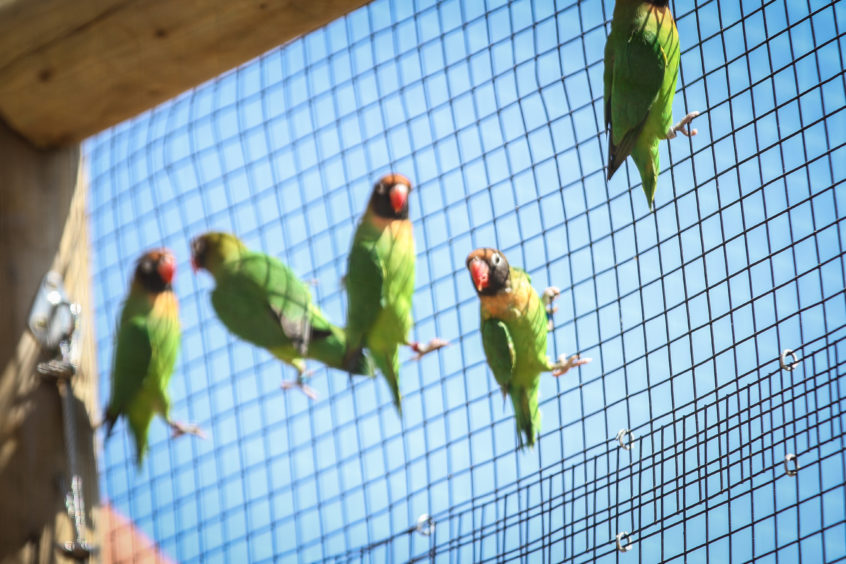 Briony said: "It's been a long time coming. We've been working so hard and it's great that people will be able to see what we are doing.
"People have heard us talk about this from the beginning, they have sat in Africafé and watched us build and now they can come along on the adventure.
"It's been tough but we have a team of people and volunteers who have been amazing and we wouldn't be where we are without the support of local people."
She stressed the area opening is just a sample of much more to come on the 10-acre site which they hope will eventually house species including tigers, iguanas and anteaters.
She said: "The work that is going on beyond this is just phenomenal."
Fife Zoo has been contacted by the European breeding programme for tigers, fuelling hopes that a big cat will eventually join the collection.
Briony said: "We have always wanted to have big cats and we will have big cats in the future. How quickly that happens depends on how well we do."
The couple, both 29, bought the abandoned and overgrown animal park in 2015 with Michael's parents Reginald and Ann.
The play centre and cafe opened in 2016, while they worked by renowned zoo consultant Matt Harley on developing the zoo itself.
Fife Zoo is a member of the European Association of Zoos and Aquaria and, with a focus on sustainability, education and conservation, has already won a Green Tourism award.
It will open daily from Friday from 10am to 6pm.