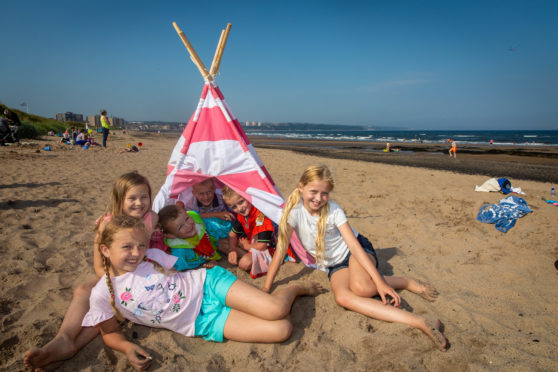 The sun came out, it got relatively warm, and the Courier's Fife office staff – not naming names – carried out their usual rigmarole of turning the air con off and on in a bid to stay sane.
I'd imagine our office wasn't alone in playing out that particular scenario, and it still always amazes me when I see Fifers moaning when it's even slightly sweat-inducing weather. C'est la vie.
But the one thing that struck me this week with the sudden blast of heat was the fact that hundreds, probably even thousands, of individuals, couples and families had most likely spent a small fortune on jetting off to sunnier climes on their summer holidays, just as the Fife Riviera was showing off its full glory.
I'm not having a go at these people, and I for one love to travel whenever I can. It broadens the mind and all that.
However, the last few days should certainly hit home to Fifers that this kingdom of ours has more than its fair share of hidden gems and should be a bigger tourist trap than it already is.
Apart from the 'ken likes', the 'do you ken what's I'm on about like eh?', and the reputation for being tight with our purse strings, people from this neck of the woods can often be known for being disparaging about where they come from. But the truth is, if you stop and look, Fife is a wonderful part of the world.
Travellers, explorers, walkers, cyclists, history buffs, museum-lovers, foodies, golfers, beach lovers – you name it, they are all catered for in spades in Fife, and there's not many regions of the UK that can tick all those particular boxes.
One minute you could be learning about Dunfermline Abbey's history at the award-winning Carnegie Museum and Galleries, for free I might add, then later that day you could be building sandcastles while enjoying an ice cream at St Andrews West Sands.
Fife's tourism is definitely thriving, with latest estimates suggesting that the industry is now worth almost £600 million to the local economy.
Visitor numbers are up and as such their spending is up, while tourism-related employment has also risen beyond the 12,000 mark. And it's not just the Americans armed with their golf clubs, as the bus load of Japanese tourists I saw exploring the East Neuk last week – and enjoying fish and chips at Anstruther I might add – proves.
However, I think there's still more work to be done in getting homegrown Fifers themselves out to explore their natural habitat. A lot of Fife's attractions come at a cost for families that can be too much to bear, and that's maybe something that needs to be looked at more closely.
Nevertheless, 'staycation' shouldn't be seen as a dirty word.
Some idiot may well have created it to make people who can't afford to jet off elsewhere feel better about themselves, but there's no shame in looking a little closer to home to make some memories.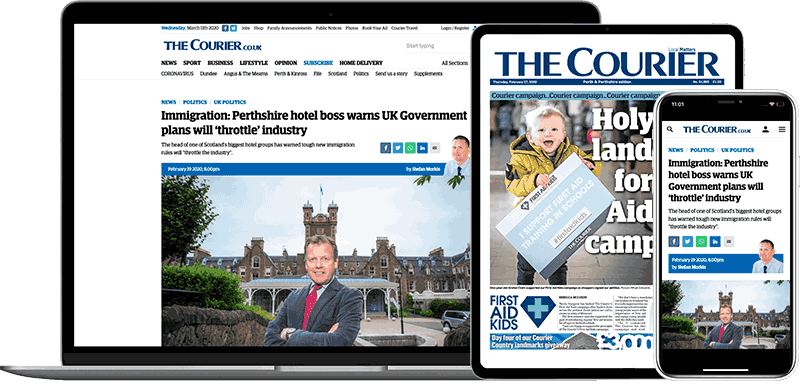 Help support quality local journalism … become a digital subscriber to The Courier
For as little as £5.99 a month you can access all of our content, including Premium articles.
Subscribe