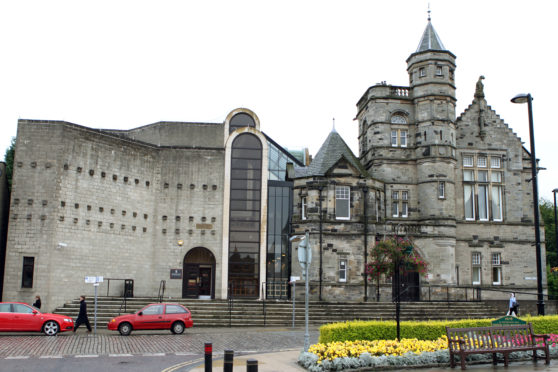 A man who admitted carrying a seven-inch bread knife in a Kirkcaldy street has been jailed.
Darryl McColl, 32, of Balfour Street, Kirkcaldy, was sentenced to eight months imprisonment for offences committed in February when he appeared at Kirkcaldy Sheriff Court.
McColl admitted possessing a blade or sharp implement outside a property in the town's Farne Court on February 9 this year.
He also admitted breaching bail conditions on February 19 by not being at a property in Salisbury Street, Kirkcaldy, when requested to under a court-ordered curfew.
McColl called emergency services on three occasions on February 9 and identified himself when police officers arrived.
He said he didn't believe the officers were police officers at first and walked out into the garden with the officers towards a police van.
However, McColl pulled out a seven-inch serrated blade, although he put it down when instructed to do so by police.
Solicitor David Bell said although his client had an "appalling record", he has no previous convictions involving weapons.
"He doesn't have a history of violence," he said.
"He doesn't have a history of carrying a weapon. In that sense, it's out of character behaviour."
Sheriff Jamie Gilchrist QC said it was "completely pointless" to defer sentence for reports given the history of the case.
He jailed McColl for eight months in relation to the two charges, in addition to nine months in relation to a previous unexpired sentence.