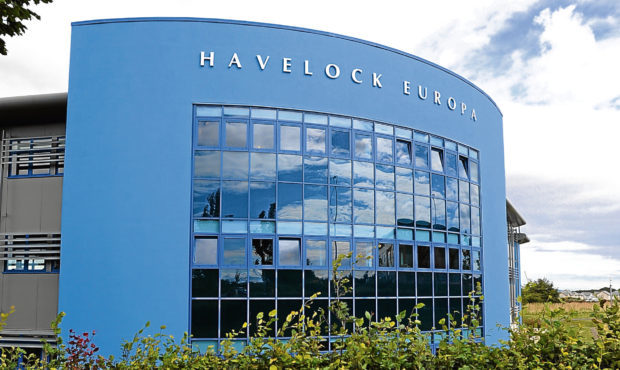 Fife has been dealt a devastating blow with news more than 200 jobs are in jeopardy at Kirkcaldy shopfitting firm Havelock International.
Shocked staff were reportedly given the news 24 hours ago that there was no money to pay their wages and that the administrators were being called in.
It is believed talks have been going on in a last-ditch bid to help the stunned workforce.
GMB Scotland organiser Allison Cairns said: "We have met with management briefly this morning but we left with more questions than answers.
"Administration has not been confirmed and the workforce will reconvene tomorrow morning at 10am for a further update.
"What we do understand is that a significant cash flow problem brought about by the non-payment of money due to the business from a key contractor on the Aberdeen Exhibition and Conference Centre (AECC) hotel and spa fit-out is a main source of the problem, and clearly this needs resolved urgently.
"We believe this is a viable employer, we are told that the order's books are in good shape, but there is an immediate need for Havelock's clients to pay their bills so it can pay this workforce and sustain the business."
The firm seemed earlier this year to have a rosier outlook after a rocky past.
It struck a deal with staff to move to a four-day week while increasing the amount of skills training available.
In March, chief operating officer George McAdam said the long-established firm had an increased order book for the second half of this year.
Havelock, which employs more than 200 staff including apprentices, went into administration in 2018.
It was bought by London-based Rcapital shortly after the appointment of PwC as administrators.