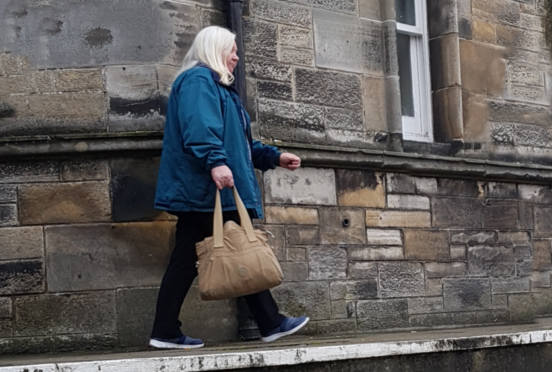 A former Fife social worker convicted of defrauding the council of more than £6,500 has been struck off.
The Scottish Social Services Council (SSSC) has removed Joyce Hollywood from its register after she admitted concocting a scheme in which she falsely claimed £6,573.62 from the local authority between February 4 2011 and August 9 2013.
Hollywood, 65, of Glen Isla Road, Kirkcaldy, pretended to the social work department she was asking for money on behalf of clients and that they had signed forms requesting the sums. In fact, she had prepared and countersigned the forms herself.
The former senior social worker pled guilty to the charge before the case went to trial but then refused to accept what she had done.
Her behaviour was described as "outrageous" and "absolutely astonishing" when she was sentenced by Sheriff Grant McCulloch at Kirkcaldy Sheriff Court earlier this month.
A SSSC fitness to practise panel ruled Hollywood should be taken off the social services register as a result of her conviction.
A written decision stated: "The panel have not been provided with any information as to the circumstances which might have led to the conduct and there is no evidence you were experiencing any form of duress at the time.
"You have provided no references or testimonials. You have not co-operated to any significant degree with the SSSC. You have not attended any hearings in relation to this matter or provided any views.
"The panel considered that you have not shown any insight, regret or apology in relation to the conduct.
"The conduct is a significant breach of trust and you sought to conceal your wrongdoing over a period of time as evidenced by the terms of the conviction.
"In the absence of any demonstration of remorse, insight or any evidence of your attempts to remediate your conduct, the panel did not consider that they could be satisfied that the conduct or conduct of a similar nature would not be repeated."
Hollywood was sentenced to a community payback order requiring her to carry out 250 hours of unpaid work within 12 months.
Sheriff McCulloch told her: "You defrauded Fife Council whilst in their employment, in a senior position as a social worker, and removed funds which ought to have gone to the needy.
"No suitable explanation for this has ever been forthcoming.
"You pleaded guilty at an earlier stage but then when investigations into the background were being carried out you changed your position and denied it.
"Your conduct in dealing with the charge against you, in my view, for somebody who was in the position you were in, was quite appalling."