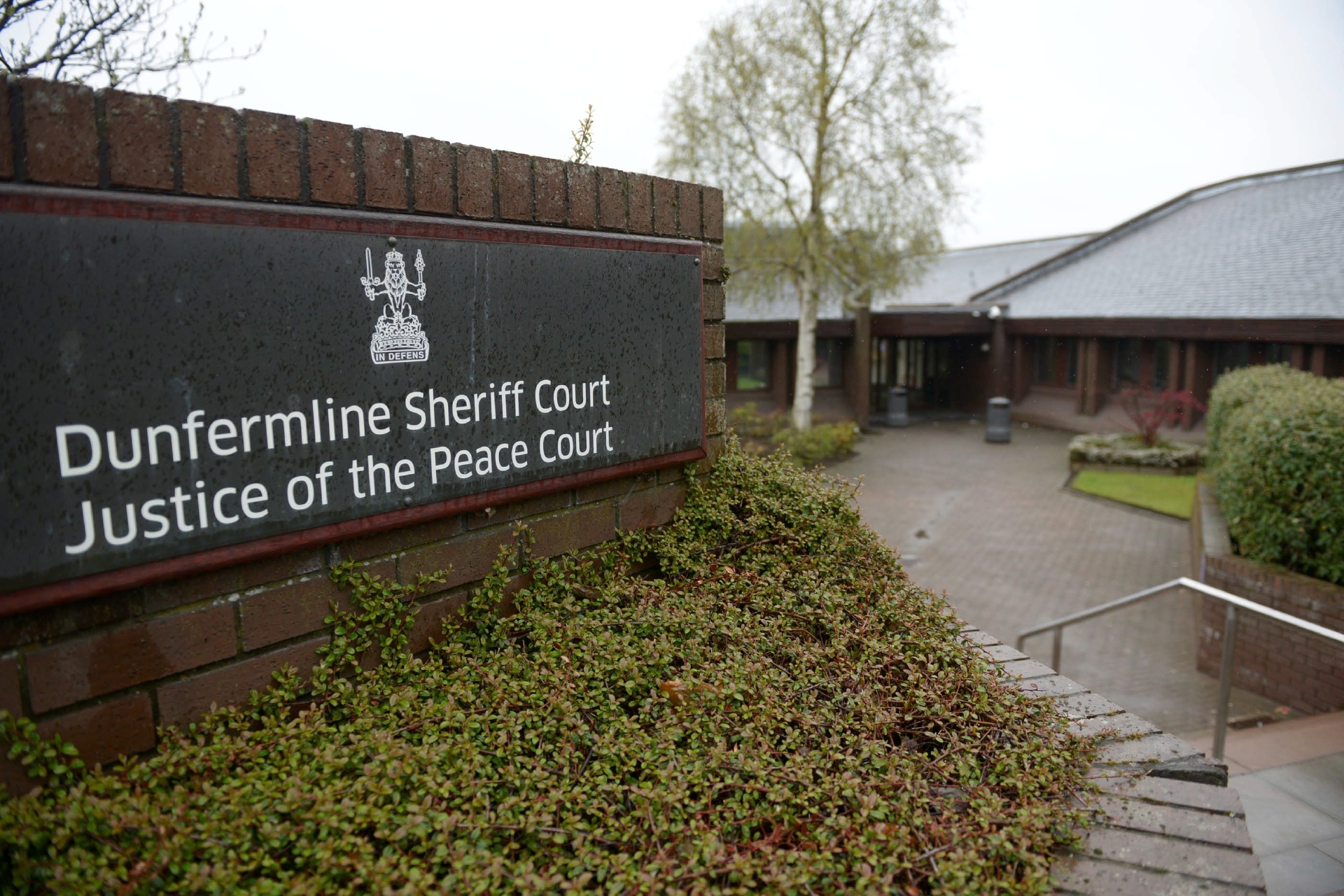 A Fife man ignored the blue lights and sirens of a police car pursuing him through his village then drove on pavements and through a park in his bid to escape.
William McAleese drove at close to twice the speed limit through Ballingry, cut corners and then abandoned his car, running from officers.
In court, McAleese said he did not know it was the police who were chasing him.
He claimed he was in fear of his life, believing it was "gypsies from Kirkcaldy" who were in pursuit.
However, a sheriff did not believe the story and found McAleese guilty of dangerous driving.
McAleese, 45, of Southfield Avenue, Ballingry, represented himself at the trial at Dunfermline Sheriff Court.
He was convicted of offences committed on July 4 last year, on the B9097, Westfield Road, near Ballingry, Southfield Avenue and other roads.
He drove a car dangerously, did not stop for police officers when signalled to do so, drove at excessive speed, failed to comply with the speed limit and with a 'keep left' sign, entered a junction on the wrong side of the road and repeatedly drove on footpaths and pavements.
The full incident was captured on the police vehicle's dashcam.
Officers in an unmarked vehicle became suspicious of McAleese when they saw him driving from a disused industrial site at 1am.
They followed him towards Ballingry and activated their blue lights and sirens.
McAleese sped off into the village, straddling both carriageways, cutting corners and driving well above the 20mph limit.
He drove over a pavement then grass area in his bid to escape then drove through a park.
Officers did not follow him into the park but shortly afterwards McAleese reappeared in the street they were in, going up on a pavement to get past them.
He eventually abandoned his car before he and a female passenger ran off.
The officers ran after McAleese but he got away.
PC Simon Large told the court McAleese had shouted at them, "You'll no' be f****** having me the night," as he ran.
McAleese told the court: "I was in fear of my life. I thought serious damage was going to be done to me. I never knew it was the police. I thought it was gypsies from Kirkcaldy."
Sheriff Charles MacNair found McAleese guilty, called for reports and imposed an interim driving ban until sentencing on August 28.