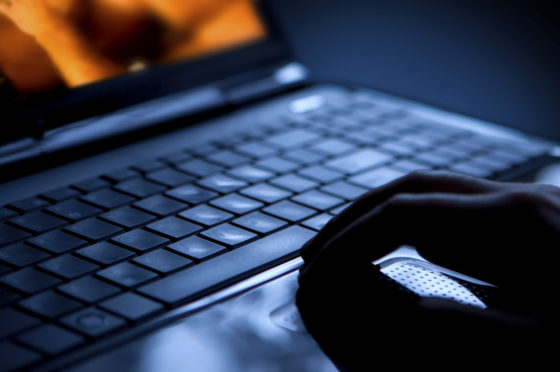 A Fife pensioner has revealed how she was robbed of a four-figure sum by a man she has never met in an elaborate romance scam.
The 71-year-old woman from Newport-on-Tay fell victim to a convincing con artist who reeled her in through an internet dating site then used the "relationship" to dupe her out of more than £3,000.
The woman, who does not want to be named, said: "I feel like I'm a survivor rather than a victim because it could have been so much worse.
"But I want to get my story out there to warn other women because I know some people could easily lose their life savings."
The fraudster claimed to be an oil trader on the dating site and spent a month-and-a-half effectively grooming the woman – telling her he intended to move to the Kirkcaldy area to be closer to her.
Soon demands for money started to come though, ranging from cash needed to "help dock a ship" in China to a sudden demand for bail money after he was supposedly locked up for trying to check out of a hotel without paying.
The woman, who was making tentative attempts to start dating again following the death of her former partner, said: "You see these stories of women being taken in and you think 'How is that possible?' but it's not until you are in the situation that you see how it can happen.
"He really got into my heart and head.
"There was always some pathetic story but I just didn't realise."
She said she lost £3,200 in total and even tried to access loans at one stage in an effort to help out her new "partner'".
The scammer was stopped in his tracks when he sent her a cheque for £9,000 and asked her for a further advance of £1,000.
The bank spotted it was a false cheque when she tried to cash it and the police were called in.
As soon as the fraudster realised the authorities were on to him he went to ground, leaving his victim to pick up the pieces all over again.
"I felt horrendous – it was like another death," she said.
"I honestly believed there was this person out there and I was going to have a future.
"It was like grieving again, and the bottom just fell out of my world."
Police Scotland figures from April to December 2018 showed the number of reported fraud incidents, including romance scams, increased by 21%, from 6,106 the previous year to 7,398.
Detective Superintendent Nicola Shepherd said: "Romance fraud is largely unreported and we want more victims to come forward.
"It can have a shattering effect on people who may be embarrassed that they've fallen victim to a scam and don't want to speak about their experience.
"Criminals can be extremely convincing and they prey on people who are emotionally vulnerable, particularly online."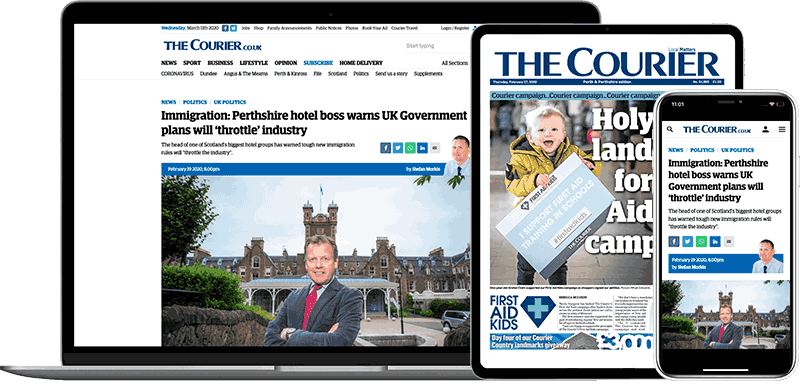 Help support quality local journalism … become a digital subscriber to The Courier
For as little as £5.99 a month you can access all of our content, including Premium articles.
Subscribe