IN PICTURES: Legendary club pay visit to Elie for a day of beach cricket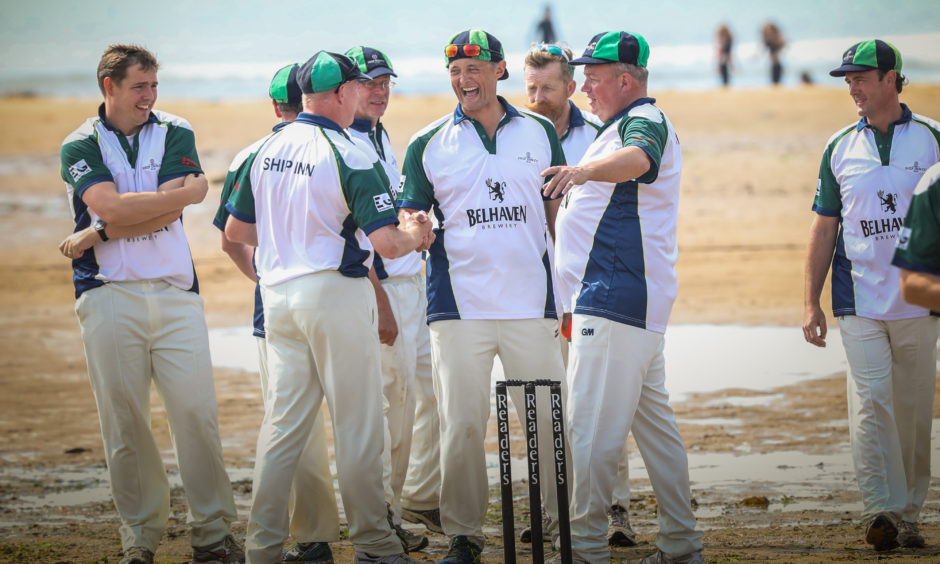 Beach cricket managed to beat the weather on Saturday as the fabled MCC, the cricket club based at Lord's, paid a visit to Elie.
The visitors took on the Ship Inn on the sand in a 30-over contest, with locals and tourists alike treated to an afternoon's entertainment.
The Ship Inn is the only pub in Britain to have its own cricket team that plays on the beach, with the area of play diligently rolled to provide the perfect pitch.
The Ship Inn cricket season will draw to a close against the Scotland women's national cricket team, the Wild Cats, on Sunday September 8.