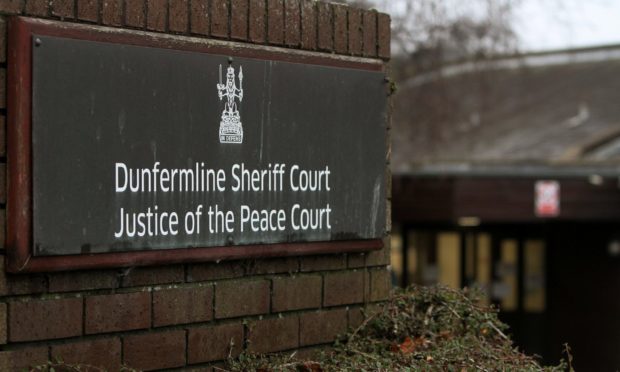 A lorry driver tried to go under a bridge which was too low and got stuck.
Ivor Harrier got his HGV wedged under the bridge in Dunfermline, blocking a busy road.
Harrier, 38, of Uist Place, Perth, appeared in the dock at Dunfermline Sheriff Court.
Depute fiscal Kavin Ryan-Hume told the court the incident occurred on Elgin Street at around 1.30pm on March 19.
When police arrived at the scene, officers found the lorry wedged under the bridge.
Damage to the structure cost £1,000 to repair, added the depute fiscal.
Harrier admitted he drove a lorry carelessly by failing to properly observe road signs and drove in contravention of a weight limit and height restriction for the vehicle and struck a railway bridge causing damage to it.
The lorry he was driving had a height of 13ft 9in while the bridge had a limit of 11ft 6in.
There was a limit of 7.5 tons on the road while Harrier's vehicle weighed 18 tons.
Solicitor Alexander Flett said his client was not familiar with the road. "He accepts it was his fault," he added.
Sheriff Charles MacNair fined Harrier £400 and endorsed his licence with four penalty points.