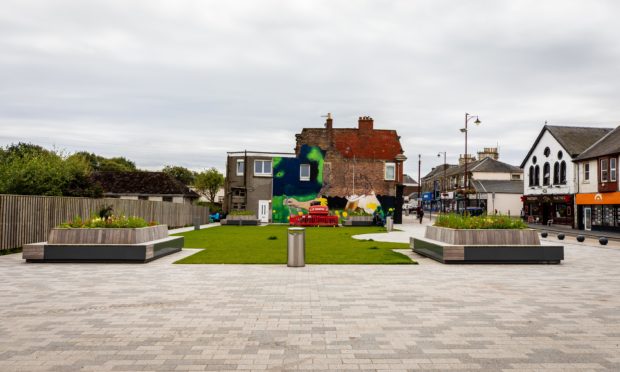 As high streets across the country are ailing, Cowdenbeath appears to be bucking the trend.
The former mining town's main retail area is undergoing something of a renaissance and is now in the running for a major award.
It has been shortlisted in the UK Government's Great British High Street Awards, putting it in the running for up to £15,000.
The town has made it to the final 28 in the Rising Star category.
It is up against the likes of Rochdale, Falkirk, Llanelli and Armagh across the UK.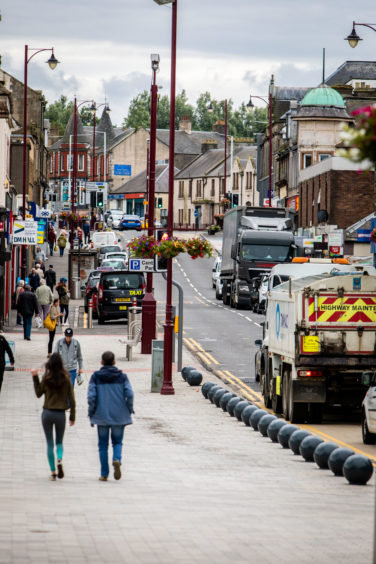 The award celebrates high streets which are taking the lead to adapt and diversify.
The area has been enhanced recently by a £1.5 million facelift, creating among other things a green square from the former Ritz site and street art.
An £8.5m development at the North End will soon see Lidl and B&M move in.
There is a collaborative Love Cowdenbeath campaign involving the community council, Fife Council, other organisations and businesses all working together for the future of the High Street.
The council's local community manager Kevin Sayer said: "Cowdenbeath never stopped being a traditional High Street.
"Other people pedestrianised High Streets or relied on anchor stores but Cowdenbeath has always been Cowdenbeath.
"There are still independent retailers and it is still doing really well, there are now businesses coming in like Subway and the Card Factory."
Research commissioned by Visa in April demonstrated the positive impact local high streets have on communities – seven out of 10 consumers in Scotland said that shopping locally makes them feel happy.
It also revealed that 46% of people feel that their high street gives them a sense of pride in their local community.
Local shop owner Jean Young, who runs shoe shop Uptown Girl, said: "This is a fantastic opportunity for the whole town.
"This is something positive."
That was echoed by local Conservative councillor Darren Watt.
"It is testament to the community and all those involved, like environmental groups, and the council and its officers, tenants and residents groups, who have all played a small but significant part over the last few months.
"There's been a resurgence of the town the length and breadth of the High Street."
UK Government High Streets minister Jake Berry said: "Cowdenbeath is blazing a trail for creativity and digital connectivity with schemes pairing local schools with businesses on the high street so that young people can get a genuine insight into how small businesses work, while businesses improve their digital presence.
"People are happier when they can see their hard-earned cash support local businesses."
People can vote for their favourite finalist at www.thegreatbritishhighstreet.co.uk, with the public vote accounting for 20% percent of the final score.
What do people think about Cowdenbeath High Street?
Glencraig man Robert Wheatley, 74, runs DZine Home Furnishings.
"I was quite surprised by the nomination for the High Street, to be honest.
"This is one of the few high streets you can still drive down, so maybe that makes a difference.
"At the end of the day, the nomination can't do any harm, and the win would be a good thing for Cowdenbeath."
Kelty woman Maureen Murray, 65, enjoys coming to Cowdenbeath town centre to use the leisure centre pool.
"There's been improvements here, the buildings are looking better and a lot cleaner.
"What we could do with are more clothes shops, but the High Street is getting better.
"If Cowdenbeath wins the award it would be good for the town, and I hope it would lead to even more improvements."
Cowdenbeath woman Hazel Anderson, 43, runs Precious Events and is active in the community.
"I think this news is fantastic because it means we are being recognised as a really hard working High Street.
"Everyone is really working together to try to better the High Street.
"We are heartened by this because we are all working so hard and trying to do our best."
Rosyth woman Beryl Horne, 69, visits Cowdenbeath to shop in the Morrisons supermarket, and then have a walk through the town centre.
"They have been doing it up and it's looking better.
"Shops are closing and high streets are struggling all over.
"So it would be good for Cowdenbeath to win this award."