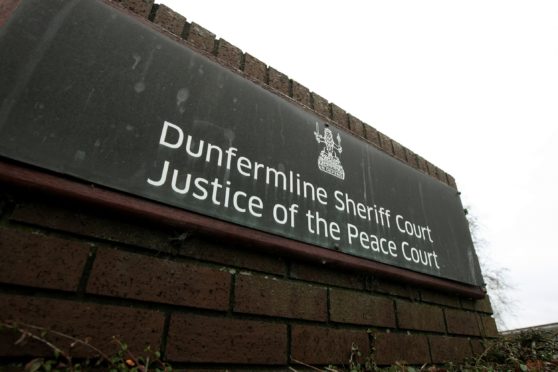 Two men who entered a house in Dunfermline and carried out a violent attack on the occupants demanding money have been jailed.
A knife was brandished at the householder, who was also punched during the incident.
Kevin Feeney, 31, and Richard Grant, 32, appeared from custody for sentencing at Dunfermline Sheriff Court and both received prison terms for hamesucken, the Scottish offence of attacking someone in their own home.
Following the assaults, Grant collapsed when heavily under the influence of drugs and came close to dying.
The pair previously admitted that on March 3 they broke into a house in Abel Place and assaulted Archibald Walker and Dale McFarlane by repeatedly punching them on the head and body, brandished a knife at them, demanded money and drugs, attempted to remove a ring from the hand of Mr McFarlane and stole a mobile phone.
Feeney also admitted that on March 3 at Abel Place, he was in possession of a class C drug Etizolam.
Depute fiscal Alex Kirk previously told the court the two victims had been at Mr McFarlane's home watching TV and had fallen asleep.
At 1am, two men appeared in the living room when the lights were out.
They were punched and the two attackers then left. At 4.30am the pair returned to the front door and were threatening to force their way in.
Mr McFarlane was then attacked again and a lock knife was brandished.
During the incident Grant collapsed and had to be taken to the Victoria Hospital by ambulance.
Feeney's solicitor Alexander Flett said his client had gone to the house to buy drugs.
"All of them had consumed drugs that night and recollections are somewhat vague thereafter," he added.
Grant's solicitor James Moncrieff said, "He has very little memory of it. A large amount of drugs were consumed particularly by Mr Grant. He doesn't even know why he was there that night.
"Paramedics were called as he was unresponsive and he had to be brought back to life. He woke up two days later."
Sheriff Craig McSherry told them, "This amounted to hamesucken."
He jailed Feeney for 24 months and Grant for 20 months. The sentences were backdated to March 4, the date they were remanded in custody.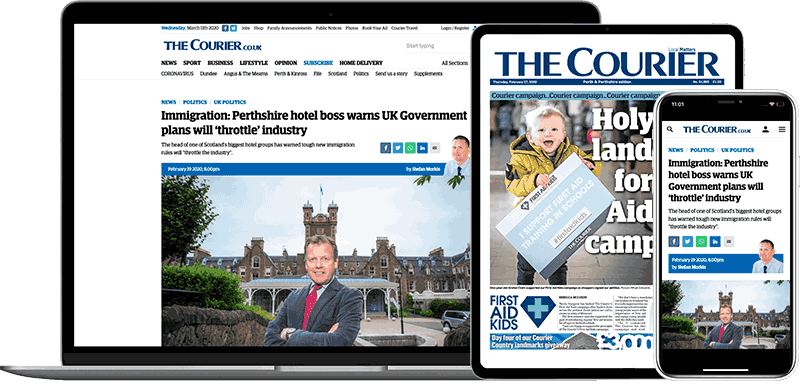 Help support quality local journalism … become a digital subscriber to The Courier
For as little as £5.99 a month you can access all of our content, including Premium articles.
Subscribe