All aboard: Scottish Vintage Bus Museum looks ahead to 25th anniversary year in Fife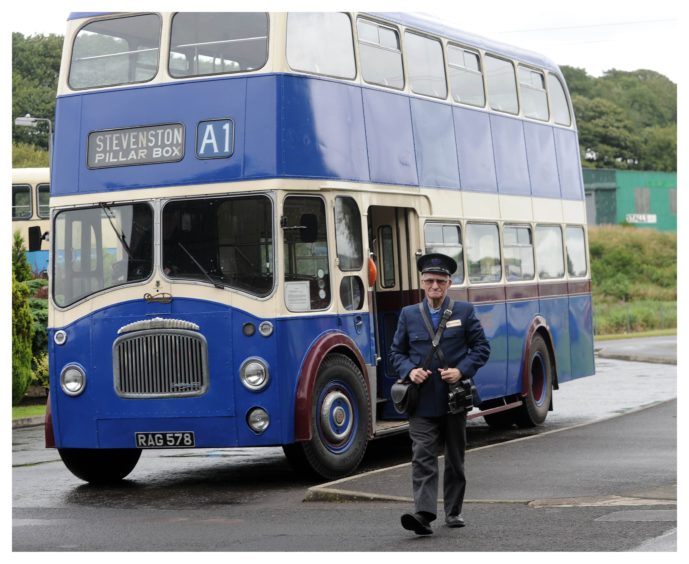 Volunteers at the Scottish Vintage Bus Museum are gearing up for its silver anniversary in Fife.
Volunteer Edward Busst said it was difficult to imagine that it was nearly 25 years since it relocated from East Whitburn to Lathalmond.
"East Whitburn consisted of one very cramped shed which housed a small collection of preserved buses."
Having squeezed in there for a decade, the decision was taken to plough money into buying 45 acres at the former Royal Navy Store Depot.
While it was in poor condition it did have enough sheds to house the collection.
Worries it was perhaps too big a site were soon brushed aside as calls came in from others wanting to use the facilities.
"Today, there is actually a waiting list of vehicles wishing to be housed in the museum."
Thanks to contacts and donors, it houses some of the best equipped workshops in the county.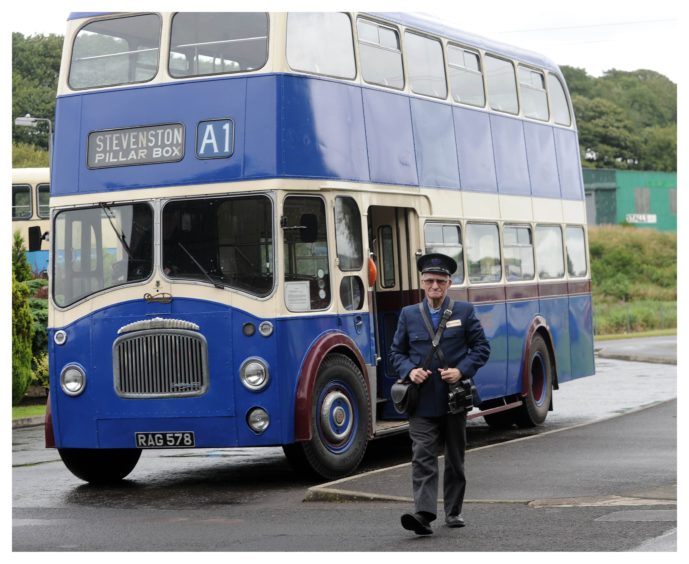 Guide Sundays was an early result of the move to Lathalmond and has proved to be popular, Edward said.
Visitors can wander round, and have a birl on some of the vintage vehicles there.
"From humble beginnings this has grown to be a valuable asset," he said.
The fleet will soon be joined by a Dennis Dart which is fitted with wheelchair facilities – this is in response to criticism over the years about the lack of accessible transport, he said.
A 1976 Alexander-bodied Daimler Fleetline is also currently in the workshops being prepared for use.
But it's not only buses – the remnants of the railway which served the naval stores was found to be still in place.
Soon a group of volunteers started restoring this.
The external line no longer exists but trains, both standard and narrow gauge, are now able to operate within the site.
"Over the years the museum has gone from obscurity to become the largest museum of this type in the world.
"Visitors do actually arrive from virtually every country in the world as can be seen from the comments in our visitors' book," he added.
As it prepares for its 2020 anniversary, it's also looking to the major event in its calendar – an annual open weekend, which takes place on August 17 and 18.
A free bus service will operate from Dunfermline bus station for visitors.
Buses will be parked outside the sheds to display the variety of vehicles built over the past century.
In general a number of new vehicles are put on show.
Preserved vehicles not normally housed at Lathalmond also arrive and several bus firms will send examples of their fleet.
The site contains more than a mile of roads so there will be an internal bus service operating.
The railways are also hoping to operate on both days.