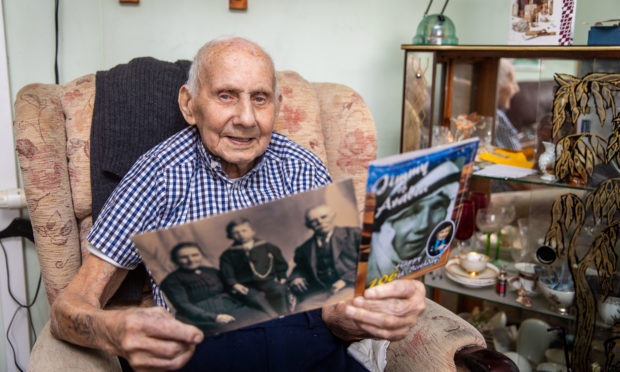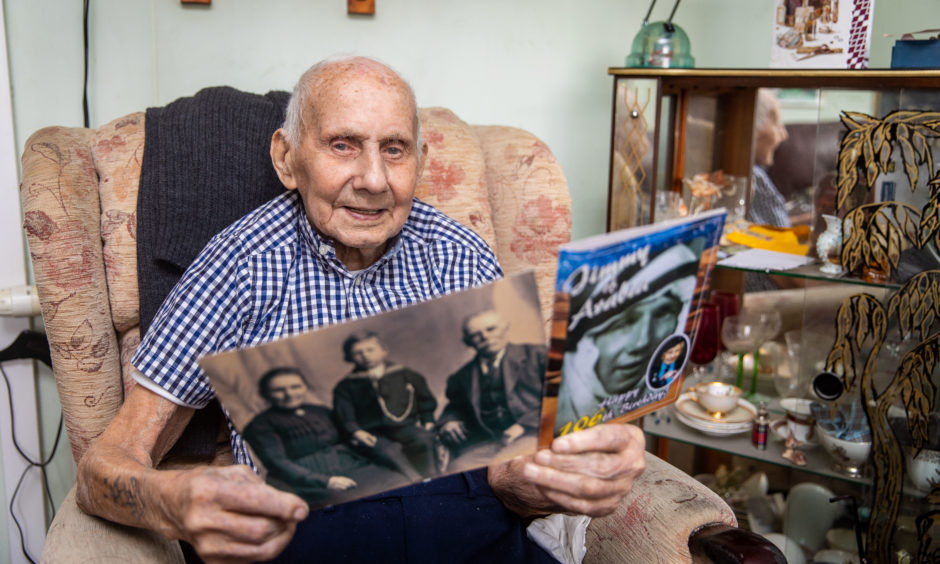 Scotland's oldest man celebrated his 107th birthday on Sunday with a dram of whisky and a card from the family of his former enemy.
Jimmy Sinclair from Kirkcaldy was part of the effort to defeat Erwin Rommel's troops in the Egyptian desert in 1942, but went on to strike up an unlikely friendship with the Field Marshall's family and still regularly exchanges letters with them.
Mr Sinclair, the UK's oldest surviving veteran, battled Nazi forces when he served in Africa as a gunner with the elite Chestnut Troop of the 7th Armoured Division, known as the Desert Rats.
He was awarded medals for his role in the siege of Tobruk, the battle of El Alamein and assaults on Monte Cassino in Italy.
He refused to wear them out of solidarity to the "good mates" he lost.
He later served for two years with the Allied Control Commission in Berlin before returning to Scotland to continue work as a slater, the trade he learned after leaving school.
Mr Sinclair celebrated his birthday at home with friends and family, including daughter Olive and son-in-law Roy.
He declared the secret of a long life was Johnnie Walker and revealed he enjoys a dram a day and always tells visitors a joke.
Indeed, he was given several bottles of whisky for his birthday, including one from Fife Council which was presented to him by local SNP councillor and long-time family friend Carol Lindsay.
"You need to have a sense of humour and I like to keep upbeat," he said.
"I just take it a day at a time."
Mr Sinclair is also a great friend of Camilla Duchess of Cornwall, whose father was also a Desert Rat and who often writes to him.
Ms Lindsay described Mr Sinclair as a true gentleman.
"He's one of the loveliest men I've ever met," she said.
"I go up to see him as often as I can and the stories he tells are incredible."
Kirkcaldy SNP MSP David Torrance also visited Mr Sinclair on his birthday.
"It's always a pleasure to meet Jimmy and his family and I'm looking forward to celebrating his 108th birthday next year," he said.
Mr Sinclair became Scotland's oldest man after the death of 111-year-old Alfred Smith from St Madoes earlier this month.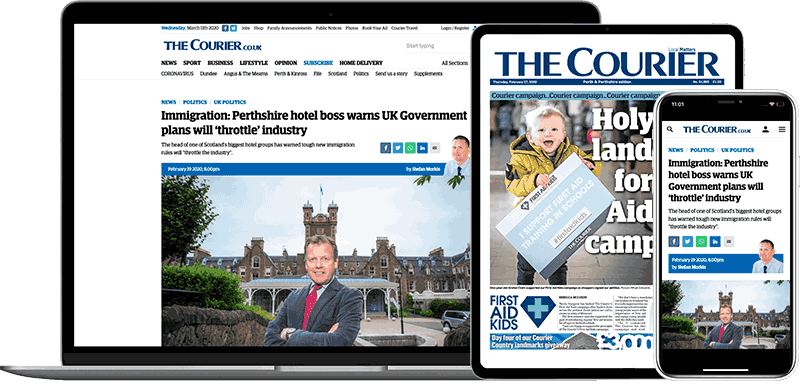 Help support quality local journalism … become a digital subscriber to The Courier
For as little as £5.99 a month you can access all of our content, including Premium articles.
Subscribe