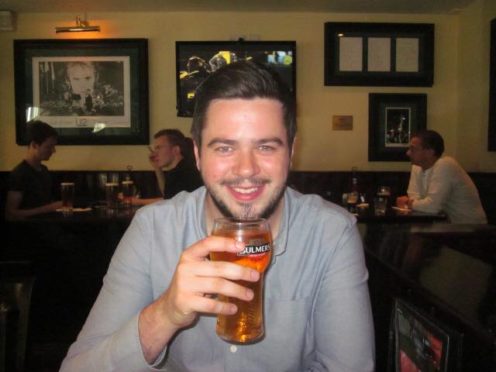 Scores of runners will join family and friends of a Fife football enthusiast who died from heart failure at the age of 28 for a fun run in his memory.
Robert Rowan, originally from Kirkcaldy, suffered a fatal cardiomyopathy attack in November last year.
The five-kilometre run in the Beveridge Park on September 1 will raise money for the Cardiac Risk in the Young charity in his name.
Family and friends of the Brentford FC technical director and ex-Celtic scout have already raised around £40,000 for a memorial fund in his honour to provide screening for young people.
The Kirkcaldy event will be held in the park where Robert, a former St Andrews RC High School pupil, liked to run with wife Suzanne.
Suzanne, who bravely completed the London Landmarks Half Marathon just four months after his death, will be there with Robert's parents, brothers and other loved ones.
Already fundraisers and screening sessions have been held in London with the support of Brentford FC, but Suzanne said it was important for the family to involve the community in Fife, where Robert had his roots.
Many have already pledged to take part and Suzanne said the support was heartening.
"It's overwhelming for us, as we are still grieving and trying to find our way over the last nine months, to have such backing from the community and Robert's friends from childhood," she said.
"We have been devastated by our loss and to know that people are still coming together to support the family and remember what an amazing man he was just helps so much."
Robert ran the Community Kickers children's football sessions in Fife before he and Suzanne moved to London five years ago when he took up his post at Brentford.
People are being invited to register to run, jog or walk the route of just over three miles in Beveridge Park.