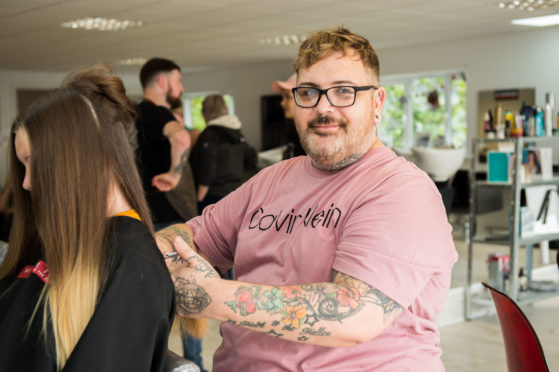 A Fife hairdresser has ensured children can go back to a school with a smart new look, no matter their family's financial circumstances.
Craig Boyd opened his Leven salon on Monday to provide free haircuts to any child in need of sprucing up for the start of term.
He also collected donations of uniforms, school bags and stationery so youngsters are able to return to the classroom on Wednesday fully kitted out for whatever their teachers have in store for them.
Craig joined forces with Levenmouth Foodbank to provide the service. It is the second year he has offered his skills to help families who otherwise would have struggled to afford a back-to-school haircut.
Craig said he didn't want anyone feeling left out on their first day.
"We are in an era where working families are on the bread line and using foodbanks," he said.
"Every child deserves to feel special and go to school with the essentials."
Ahead of Monday's special opening, people were asked to hand in donations of clothing, school supplies and food to Craig Boyd Hairdressing, in Bank Street.
Craig said he was bowled over by the support he received.
"The response to this has been amazing, Leven has a fantastic community and people just want to help each other," he said.
"I started the haircuts last year when I realised that the cost of getting kids everything they need for going back to school is huge. For many, they have to make that choice between a school bag, shoes or a haircut."
While children were in the chair, parents were able to pick up any bits of uniform, bags and stationery items they needed.
Craig and his team were praised by North East Fife SNP MP Stephen Gethins, who supported his campaign and made a motion to the UK parliament recognising it.
He said: "It is awful that so many hard-working local families have to rely on the support of foodbanks and the generosity of others, but the tremendous success of the appeal is evidence of the great community spirit in the Levenmouth area."