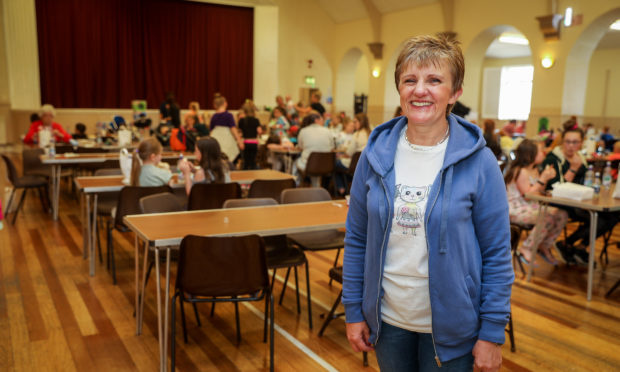 As the school bell tolls for thousands of Fife youngsters returning to class, a Fife holiday pilot to combat poverty has had an extra benefit – curbing social isolation.
Following a successful initiative run over the Easter holidays in a limited number of places, Fife Council expanded Café Inc across the kingdom for the summer break.
Having supplied more than 7,000 meals at Easter, the scheme provided a free lunch for children and young people, parents and families as part of its aim to reduce poverty.
While more than 9,000 free school meals are provided across Fife, the local authority knew there was often pressure on families in the holidays.
While ensuring a meal was available, the scheme also threw up other benefits.
Housing and communities convener, Labour councillor Judy Hamilton, said: "This is meeting a lot of needs for food but it is also people coming together.
"People are isolated and do not see each other as much.
"It is bringing families together – parents, if they don't see each other at the school gates, perhaps they don't see anyone else in the school holiday.
"This is an opportunity to meet people; it breaks up the day."
That was echoed by three generations of one family who gathered in Lochgelly town hall.
Mother-of-two Leanne Archibald, 27, brought along daughter Hallie Penman, 6, and her mother Ann Bateman.
For Leanne the days can stretch out and isolation becomes a problem.
"This is a social thing – Hallie loves it here and it is good just to be out. We come here and it is braw to be with everybody else."
Praising Fife Council for expanding the Easter pilot, she said initially the fear of the stigma of receiving food could have been off putting but it should not.
"I didn't want to go because I can feed my bairns. But it is the social part that is important to us all."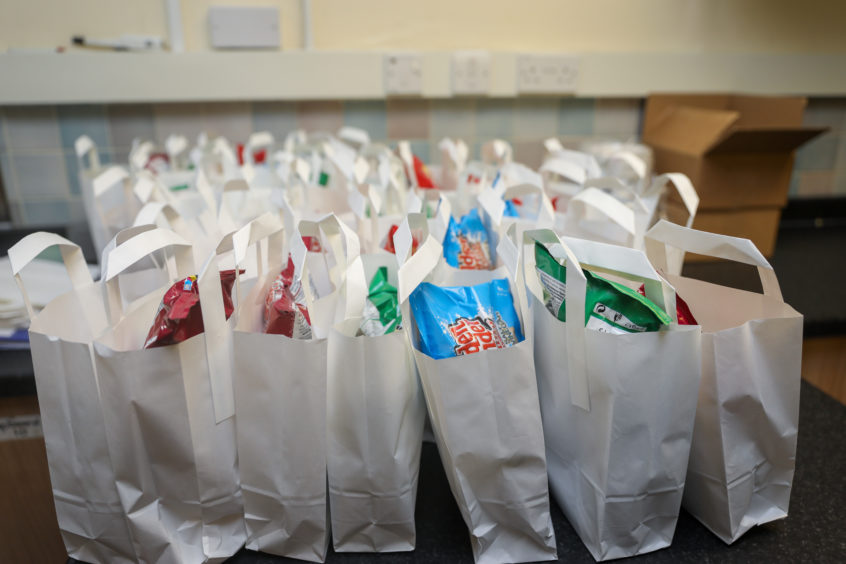 That was also evident for Dawn Catterson whose son Logan, 9, has autism, and so being able to be "part of a bigger group  of children and families" was proving beneficial.
Lochgelly single mum Chauntelle Cousin, 22, brought along her 19-month-old baby Annie as well as her niece Elice Ferguson, 8 from Dunfermline.
As a full time mum, and on benefits, Chauntelle said sometimes making do was quite tough.
"But the other thing is that it is so good for people to get out."
Mrs Hamilton said:  "We do not want there to be any stigma, as every family is under pressure, especially in school holidays.
"Parents who are working have to take time off because childcare is expensive, and parents' hands are never out their pockets.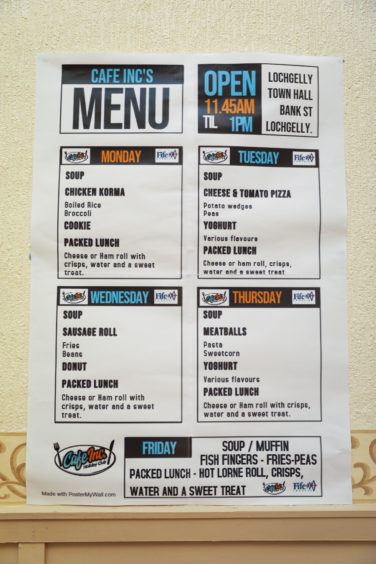 "There is no stigma and people are enjoying meeting each other. The community has really bought into this."