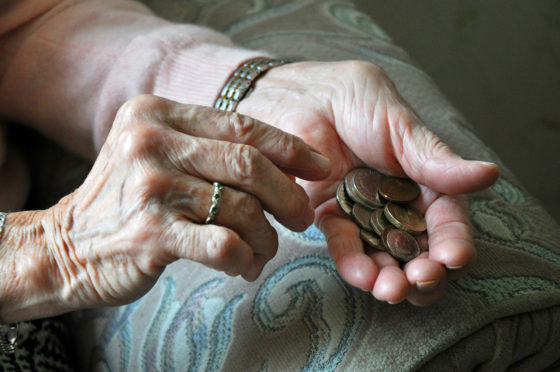 All those advocates of the "live fast, die young" approach to life might have been on to something.
Like many I'd imagine, I read the past week's headlines about proposals to raise the pension age from 65 to 70 by 2028, and again to 75 by 2035, with a mix of despair and resignation.
Such a move might well boost the economy by £182 billion a year, or whatever the figure that's being bandied around, but it's an insult to people who have worked hard all their lives, paid their taxes and made their National Insurance contributions in the hope they will at least have a basic income to look forward to when they retire.
People like me, verging perilously close to middle-aged, are now facing the prospect of working pretty much until we drop. And God knows what Fife's millennials are thinking about their vanishing retirement plans.
When you take into account people's individual circumstances — the jobs they do, the resulting strain on their physical and mental health and wellbeing, the demands of family and all kinds of other factors — the fact that the idea is being floated at all feels like a flagrant two fingers up to all the would-be pensioners.
This all struck me during the week when I paid a visit to my bank and found myself in a lengthy queue for 20 minutes while two elderly people were served by the two cashiers manning the desks.
Patience isn't normally the first virtue that people credit me with, but in this case I had time to wait.
And, as one of the older gentlemen tried twice, using two cards, to key in a four-digit PIN number he had scribbled down on a bit of paper, to no avail, before being told both cards had therefore been blocked, I also had time to think.
And it dawned on me how unfair the decisions to close High Street banks actually are.
Not every older person is tech savvy. This gentleman would have been completely lost without face-to-face help. Yet when banks decide to protect profit rather than good practice, it is people like him who suffer.
Throw in the recent decision to scrap free TV licences for over 75s and one starts to wonder if discriminating against older people – past, present and future – is this country's direction of travel, and if so, what our much-touted ageing population can do to turn it around.