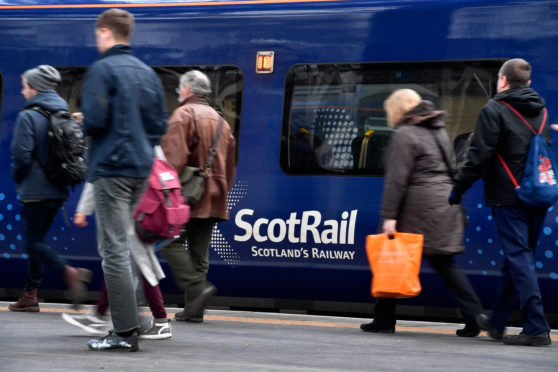 Fifers are being warned to expect yet more disruption to ScotRail services as rail workers start industrial action.
Members of the TSSA union have begun an indefinite strike from midnight, in a dispute over who drives trains.
Union bosses say delays are expected to affect journeys in the Edinburgh area and will have a knock-on effect on services to and from Fife, where passengers have raised a series of concerns about issues such as overcrowding, delays and cancellations.
ScotRail is insisting the number of staff involved in the action will be so low that passengers will not notice the impact, but one fed-up Fife traveller said even the prospect of disruption would be the "last straw".
Union members voted for industrial action in a ballot in July, and with the breakdown of negotiations between TSSA and ScotRail, they now intend to follow through on their intention.
It comes as driver team managers (DTMs) are being instructed to drive trains to make up for staff shortages, in addition to their normal jobs.
The union claims this will leave the DTM role uncovered and lead to more problems for ScotRail, and passengers, down the line.
Sarah Dougherty, a NHS worker who uses the service between Dalgety Bay and Edinburgh each day, said the threat of disruption could be "the last straw" for Fife commuters.
She said: "Any further uncertainty over train services will just drive people back into their cars which will have a knock on effect on traffic volumes across the Queensferry crossing.
"We just had to stomach a price increase on tickets, delayed and cancelled services and station skipping, now this.
"It should not have been allowed to get to industrial action, it's a shambles."
TSSA leader Manuel Cortes said, "ScotRail know that from Thursday, trains will be cancelled as our members exercise their lawful right to take part in industrial action.
"They should be hanging their heads in shame as this kind of behaviour has no place in 21st Century industrial relations.
"This is entirely a dispute of their making.
"Every step of the way we have asked them to engage in meaningful negotiations and at every step they have sought to cut us out.
"We wish it hadn't come to this. Our union has always campaigned for ScotRail passengers to be given a decent, reliable service. But ScotRail's bungling management have brought us to this point."
ScotRail has refuted the union's claims, adding that the strike will not have a noticeable effect on services.
"This dispute affects only seven people in a company with over 5,000 employees, so any industrial action will have absolutely no impact on services," said a spokesman when the decision to strike was announced.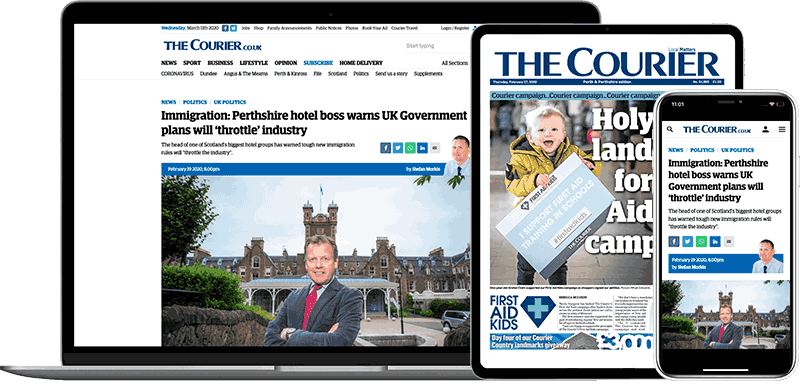 Help support quality local journalism … become a digital subscriber to The Courier
For as little as £5.99 a month you can access all of our content, including Premium articles.
Subscribe