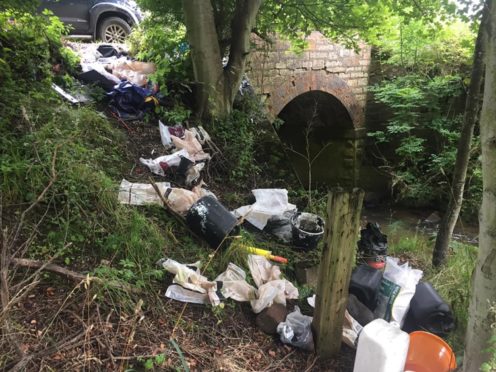 Only a tiny proportion of flytipping reports in Fife result in a fine or criminal conviction, new figures have revealed.
A Freedom of Information request has confirmed the number of flytipping cases dealt with by Fife Council reached a six-year high in 2018, with 5,409 reports of illegal dumping made to the local authority.
However, just 140 – around 2% – of those ended up with the culprits facing punishment, prompting renewed fears about what can be done to get to grips with the growing problem.
Paul Coleman, safer communities lead officer at Fife Council, admitted the logistics of dealing with the problem are proving challenging.
He said: "Flytipping is a problem in Fife as it is across the country.
"It costs the council a considerable amount to deal with but we will continue investigating and pursing those responsible.
"Illegal dumping can be the subject of a fixed penalty fine of £200 but more serious cases will be reported to the procurator fiscal.
"Our focus is on public awareness and prevention which can effect a change in behaviours over time and make flytipping socially unacceptable."
The problem has worsened in 2018 compared to 2017, when just 57 out of the 4,004 flytips recorded resulted in a fine or conviction.
There are concerns the final flytipping figures for 2019 could be higher still.
Fears have already been raised about the effect access changes and curtailed opening hours at council dumps have had on the flytipping issue, amid suggestions some householders and commercial operators are resorting to simply dumping their waste in the countryside.
The results of a full review into what effect the changes have had are anticipated later this year.
In the most recent example of flagrant lawbreaking, locals in the East Neuk have been angered by a "disgusting" case of flytipping by the Cocklemill Burn at the entrance to Elie Holiday Park.
One local man, Alex Nairn, said he had been "horrified" by the sight and appealed for anyone who has, or anyone who knows someone who has, recently had some brown guttering installed and external works carried out, to get in touch with the appropriate authorities.
"A builder has clearly dumped all his rubbish with no concern as to the damage it was cause or who will have to clear it up," he added.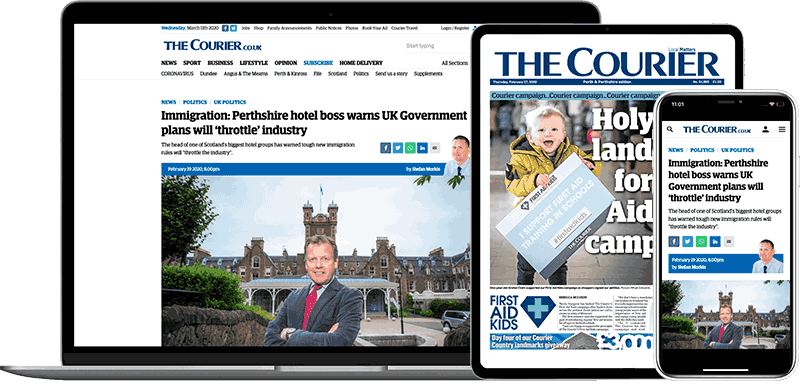 Help support quality local journalism … become a digital subscriber to The Courier
For as little as £5.99 a month you can access all of our content, including Premium articles.
Subscribe