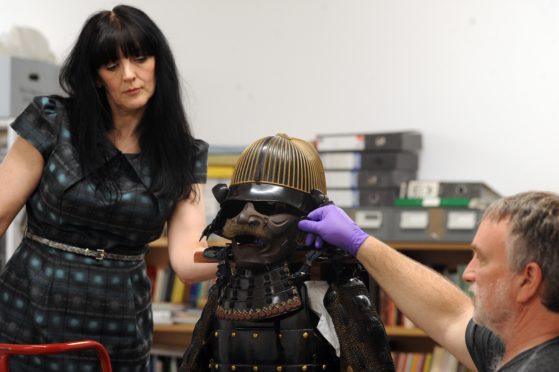 A major new exhibition of rarely seen historic oriental treasures, the first of its kind to be shown in Fife, is to open to the public this week.
Drawing from Fife Cultural Trust's extensive collection of Chinese and Japanese artefacts, as well as loans from the National Museum of Scotland, the exhibition will offer visitors a unique glimpse back in time to life in eastern Asia hundreds of years ago.
Samurai armour and swords, opium pipes and pillows, tiny ivory netsuke, jade bowls and hand-painted porcelain are just some of the items selected from the Trust's 400 strong East Asia collection of items originating from 19th and early 20th century China and Japan.
The objects, which will go on show as part of the From East To West exhibition at Dunfermline's Carnegie Museum and Gallery, have been carefully selected to show the diversity of the collection but also to help the public explore its past relationship with those countries.
From trade and export to East Asia's influence on Western tastes and fashions, the exhibition also aims to  reveal the stories behind the objects. Who they were made for? How they come to be in the museum collections? And what intriguing tales can they tell?
Lesley Lettice, curator with ONFife Cultural Trust said: "Working with National Museums Scotland was a fantastic opportunity for us to delve deeper into our East Asian collections.
"It helped us find out more about some of the wonderful objects we have from that part of the world and it's great to be able to share both the objects and the knowledge with our visitors."
Many of the objects were made for export to Europe, in response to the fashion for "orientalism" in the 19th and early 20th centuries.
The exhibition has been developed with National Museums Scotland as part of the Ancient Egypt and East Asia National Programme in support of the new galleries which opened at the National Museum of Scotland in February 2019.
Jilly Burns, Head of National and International Partnerships at National Museums Scotland said: "We are delighted to be working in partnership with ONFife Cultural Trust on From East to West.
"We hope that many people will visit the Dunfermline Carnegie to see both the beautiful objects and the fresh insights and perspectives on show."
Ahead of the opening invited guests were treated to a Japanese tea ceremony in full ceremonial Kimono dress at the museum, as well as origami and calligraphy demonstrations.
From East To West opens at Carnegie Museum & Galleries on Tuesday, August 27 and runs until November 17.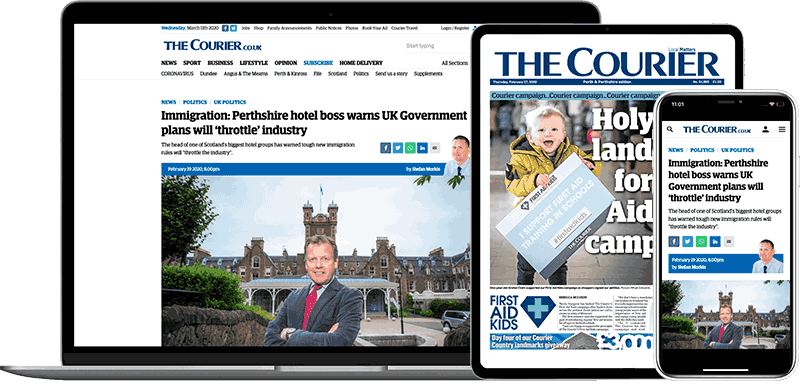 Help support quality local journalism … become a digital subscriber to The Courier
For as little as £5.99 a month you can access all of our content, including Premium articles.
Subscribe