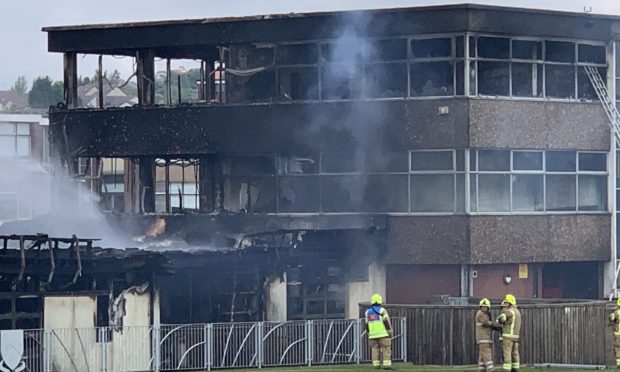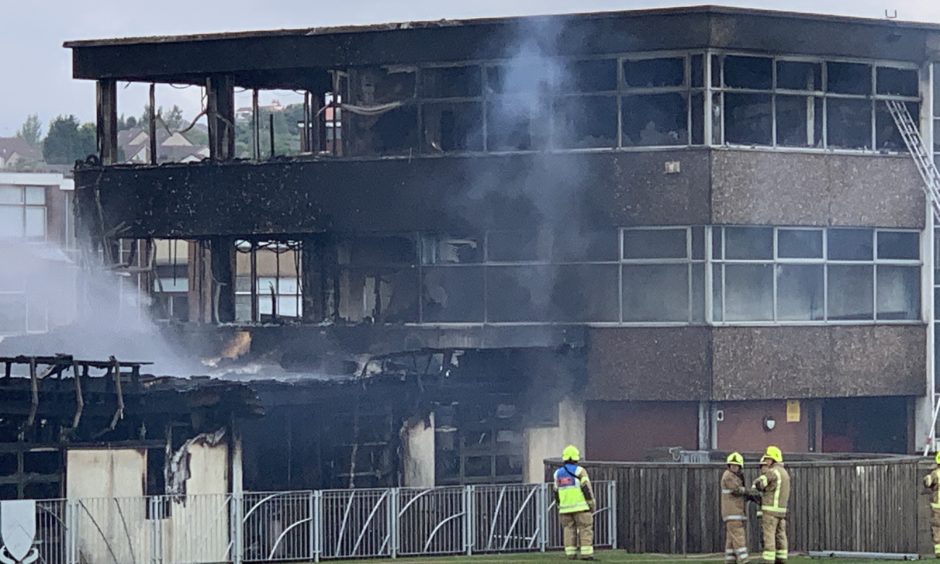 Overwhelming displays of community spirit have risen from the ashes of the fire-ravaged Woodmill High School.
Staff and pupils have been inundated with offers of support and practical help from across Fife and beyond in the wake of Sunday's devastating blaze.
An online fundraising effort set up on the Just Giving site by Dunfermline woman Karen Anderson on Monday had raised more than £6,000 by Tuesday lunchtime to go towards replacing equipment lost in the fire.
Countless other people have offered their time, skills and resources to help get the school reopened as quickly as possible.
Local churches and mosques have stepped in and a number of childminders in west Fife are offering free childcare to allow parents to continue work while their children are off school.
Counselling for young people traumatised by the extent of the blaze and the uncertain future they face is also being offered by local company, The Wellbeing Academy.
Managing director Rachel Eastop, whose son is a former Woodmill pupil, said she and her colleagues had been saddened by events.
"Some of us have worked as school counsellor at the school over the years and the wellbeing of pupils has meant a lot to us," she said.
"We are all keen to do whatever we can and the best way for us is through counselling."
Thomas Moffat, director of Visit Dunfermline, has been collating the offers on the organisation's Facebook page and said he had been overwhelmed by hundreds of messages.
"This amazing show of community spirit is unbelievable," he said.
"Hopefully, when it is seen by both the school itself and the council it will bring some much-needed positivity to this terrible situation as well as much-needed community involvement and unity."
Fife Council's education convener, SNP councillor Fay Sinclair, said the reaction was an indication of the community's strength but warned people not to put themselves in danger while trying to help.
The caution follows offers from people willing to help remove rubble from the school site.
"We're working through all of the offers to see what we can take up," she said.
"The most important thing is supporting the young people and there will be a limited amount of help the council can take up.
"We don't want anybody trying to access the site as we don't know how safe the building is."