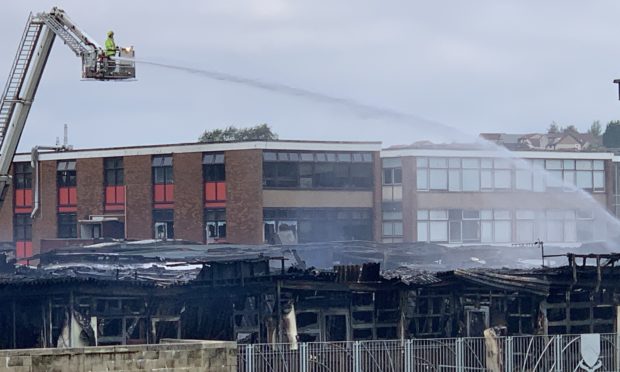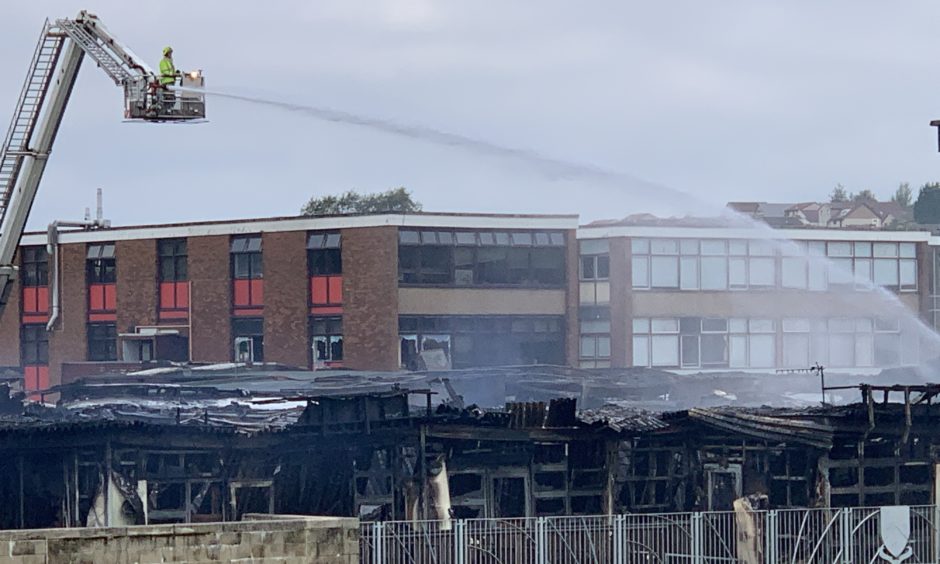 The public has been warned not to enter the "incredibly dangerous" Woodmill High School site in the wake of Sunday's devastating fire.
The caution from Fife's education convener Fay Sinclair came as "shocking and heartbreaking" pictures of the destruction inside the school building emerged on social media.
The photographs show the burned remains of a badly-hit area of the Dunfermline secondary school, with sections of the ceiling having crashed to the floor.
Blackened walls, blown out windows and partially-destroyed rooms can clearly be seen in the poignant pictures.
Mrs Sinclair urged people to stay away for their own safety.
"I'm sure many people have seen and shared the photos showing the level of destruction inside what's left of Woodmill High School," she said.
"They are both shocking and heartbreaking."
The SNP councillor added: "While I appreciate there will be a lot of interest in pictures like these, can I please urge everyone not to go into the school site.
"The barriers are up for a reason. It's incredibly dangerous. The last thing the community needs is further tragedy."
Mrs Sinclair's warning came as donations to a Just Giving web page to raise cash for new resources and equipment for the school climbed to more than £9,300 in just over 48 hours.
Karen Anderson, who set up the page, initially aimed to collect £1,000 and described the response as brilliant.
Offers of help for the 1,400 displaced pupils and staff are continuing to flood in with offers of space to work, free food and activities all on the table.
Musical instruments were also offered after it emerged members of the school's jazz band, determined to go ahead with a performance at Carnegie Hall in Dunfermline on September 6 as part of the Outwith Festival, were unable to access the music department.
Instruments and a space to rehearse have now been sourced.
Dunfermline and West Fife SNP MP Douglas Chapman said: I have been heartened by the effort from the community to pull together which highlights the spirit we have in the town."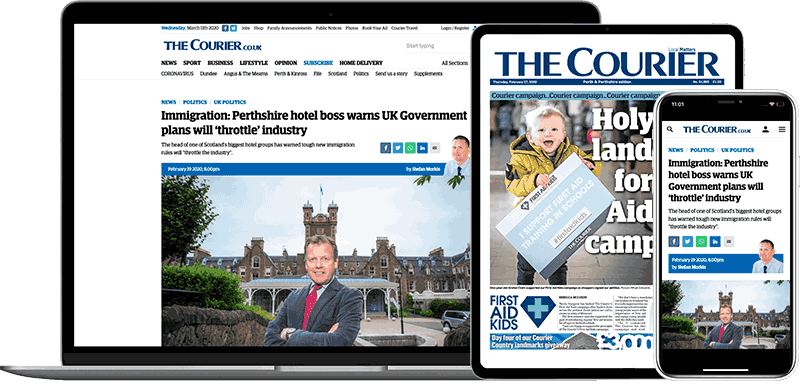 Help support quality local journalism … become a digital subscriber to The Courier
For as little as £5.99 a month you can access all of our content, including Premium articles.
Subscribe