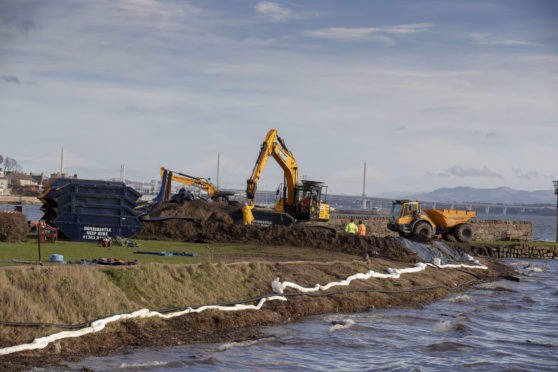 Calls for answers in the wake of two recent oil spills along the inner Forth coastline have been stepped up after it emerged more than £700,000 of taxpayers' money had to be spent on the clear-up.
A spill earlier this month contaminated a stretch of shoreline at North Queensferry. It followed a substantial spill in February, affecting beaches at Limekilns and Charlestown.
While Fife Council has responded swiftly and carried out work to make the areas safe, a source or culprit remains unidentified for both incidents.
Various investigations have been carried out by agencies including the Scottish Environment Protection Agency (SEPA), the Marine Coastguard Agency and Forth Ports, but the costs of the clean-up operation had had to be met by Fife Council.
"The communities affected by these spills deserve answers," said Shirley-Anne Somerville, SNP MSP for Dunfermline and West Fife.
"This oil has not just magically appeared from nowhere.
"It has a source and it is up to the agencies involved to determine where it has come from and who was at fault.
"I am determined to do all I can to get answers for my constituents.
"I will press for answers until we find out where it has come from or what agencies protocols have failed to determine the source of the spill, and ultimately failed these local communities."
Her Cowdenbeath colleague Annabelle Ewing said it should not be up to taxpayers in Fife to foot the bill for putting right the mess and pollution caused.
"Every step possible must be taken to identify the source or sources of these spillages and the those responsible should be made to accept the costs – and any other penalties consequent to their responsibility for such environmental damage," she said.
"The polluter pays is the principle that should apply here."
SEPA has ruled out a land-based source for the Limekilns spillage, while the MCA state they do not believe it came from a ship.
Douglas Chapman, MP for Dunfermline and West Fife, has called on companies who use the Firth of Forth to be more responsible after the North Queensferry beach problems added to the £700,000 previously spent on cleaning up Limekilns.
He added: "It's absolutely ridiculous that this happened again on one of the most beautiful beaches in West Fife.
"Again, if the responsible party is not found then this will have to be cleaned up using taxpayers' money, which is totally unacceptable.
"Fife Council had a hefty bill for the last oil spill at Limekilns and it looks like another could be landed on its desk.
"These companies need to understand that their recklessness is hitting hard-working Fifers in the pocket and causing severe damage to our coastlines and the wildlife making our seas their home.
"If these companies continue to play fast and loose with our precious environment then we should consider more stringent measures to be put in place."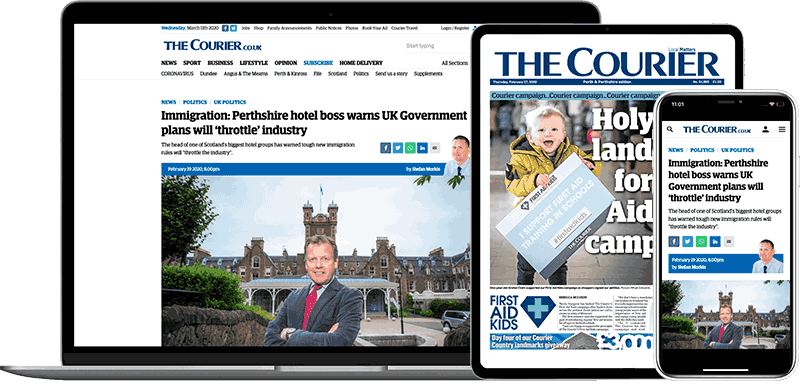 Help support quality local journalism … become a digital subscriber to The Courier
For as little as £5.99 a month you can access all of our content, including Premium articles.
Subscribe