Part of Mossmorran could remain in shutdown until the end of the year as operators investigate boiler failures.
ExxonMobil Chemical closed down operations at Fife Ethylene Plant in mid-August when two of the site's three boilers broke down.
It announced on Monday it expects to resume operations during the fourth quarter of the year, between October and December.
However, it was indicated it was likely to be November at the earliest before it is back in action.
Those living near the plant by Cowdenbeath were also warned steam may emanate from the elevated flare stack over the next few days.
Jacob McAlister, plant manager, said: "Our operations remain temporarily shut down.
"We are still finalising timescales but we estimate returning to operations at some point during the fourth quarter of this year.
"This move gives us the extra time to thoroughly understand and address the mechanical issues with our boilers, while also undertaking a programme of wider preventative work that will further improve reliability when we restart the plant.
"This temporary shut-down has a significant commercial and operational impact for our company, but it underlines our commitment to ensuring safe and reliable operations.
"Over the coming days, you may see a small amount of steam from our elevated flare stack.
"This is from a temporary steam source we have installed simply to keep equipment warm as we progress our maintenance work.
"Our team continues working 24/7 to complete this work, and we will continue to keep you informed on progress."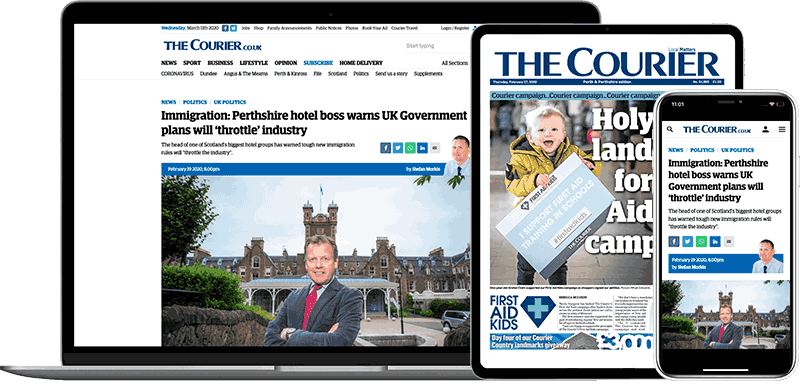 Help support quality local journalism … become a digital subscriber to The Courier
For as little as £5.99 a month you can access all of our content, including Premium articles.
Subscribe